The Help Button, also known as a web widget, is located at the bottom-right corner of all pages found within Hearsay's product and help center.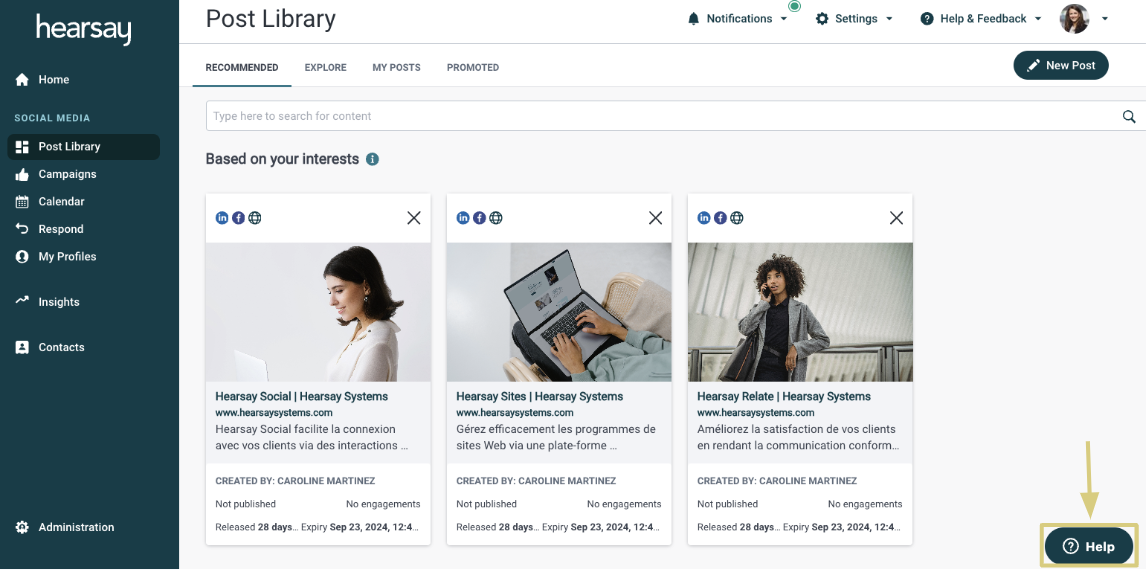 Clicking it will surface Top Suggestions for Help Center articles related to the web page you are currently viewing. Alternatively, you can type keywords into the search bar to surface related topics.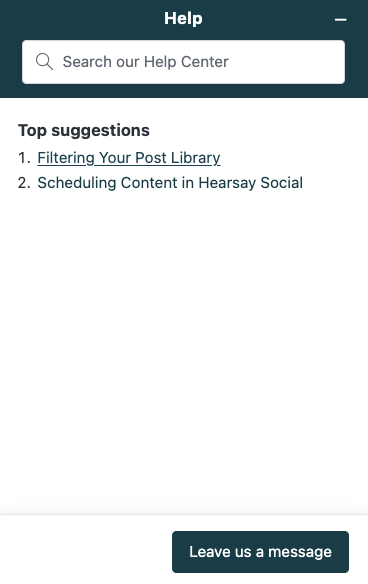 Clicking the name of an article will display its contents.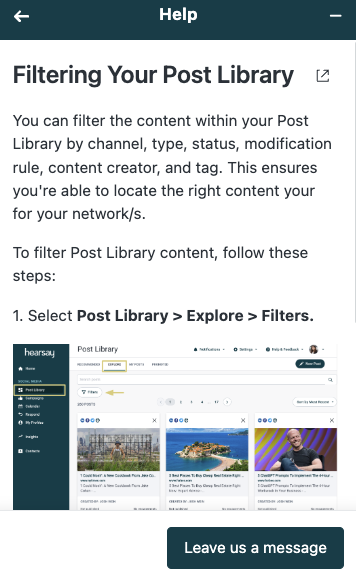 Note: Videos and attachments are not displayed in the web widget. Therefore, please click the 

 button to view the article within our Help Center, where the video and attachment files will be displayed.
If you're unable to find a Help Center article that answers your question, please click the Leave Us a Message button and fill out the appropriate fields. Hearsay Support will contact you at the email address you've provided.