Using Hashtags "#"
The "#" symbol, or "hashtag", is used in front of a word or phrase in order to signify a specific topic or message. Hashtags can be used both in Hearsay Social and natively on the social media platform, as permitted by your compliance team.
Start by typing "#" and enter your words or phrase. Be sure to include relevant hashtags. We suggest keeping the number of hashtags under 10. Tip: capitalize the first letter of each word when using multiple words.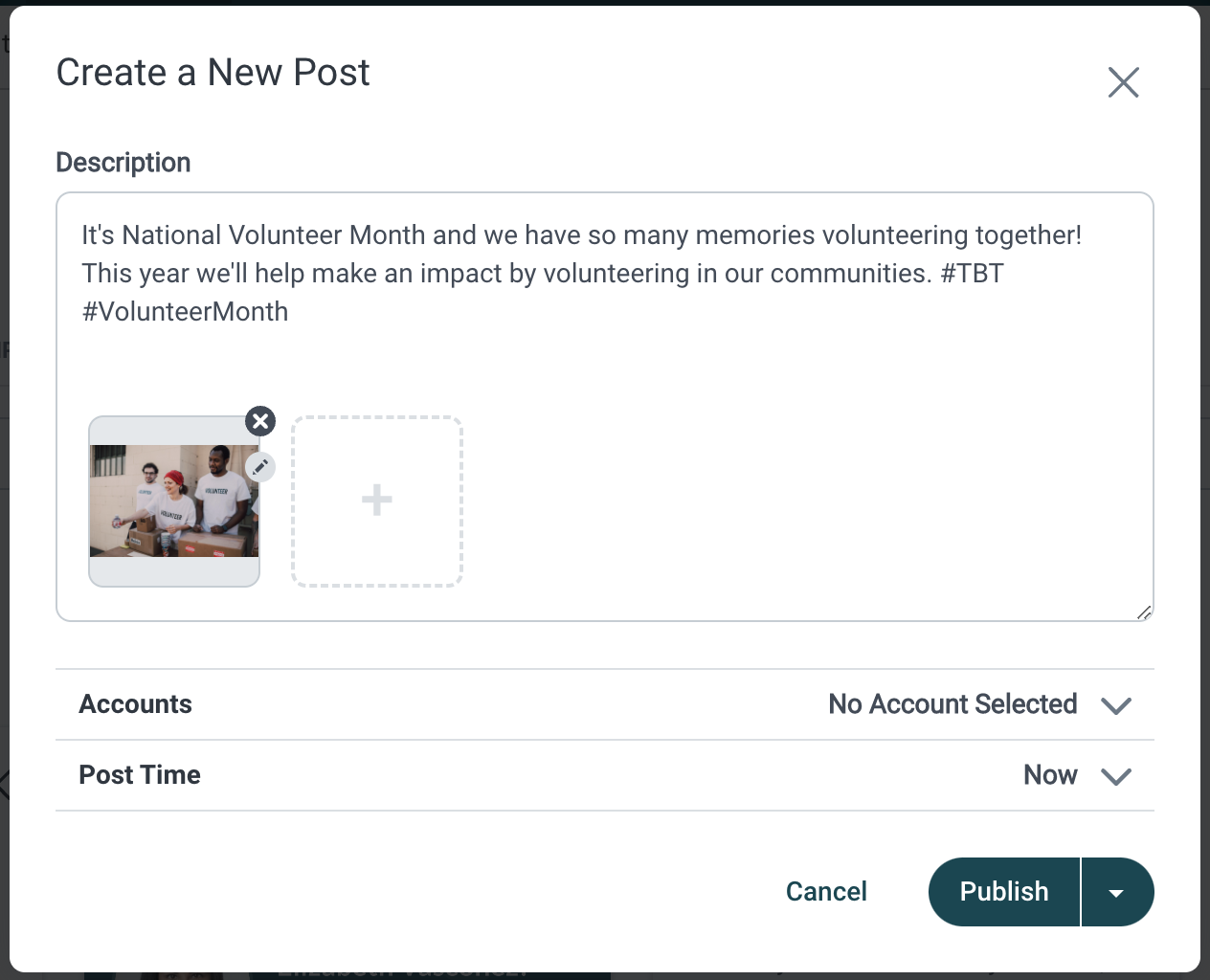 Using Mentions "@"
The "@" symbol is used when you want to address or name someone in a post. Some examples include tagging someone in a photo or naming someone in a status. When you use the "@" symbol, the entity you are tagging will be notified and their contacts will likely be able to see this tagged material depending on the tagged user's privacy settings.
On the Hearsay Social desktop version, you can mention your colleagues and your colleagues' profiles or business pages to increase visibility and drive engagement as long as the individual who owns the page is part of the Hearsay program at your organization. To tag a colleague, begin by typing "@" and the colleague's name or page name. Then select their name from the list.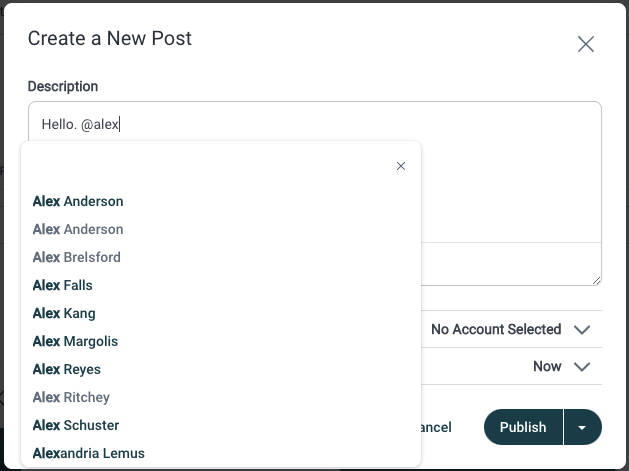 To mention a business page, type "@@" and the business name. For example: "@@ABCBank" tags the bank in a post or lists suggestions in the post editor of business pages with similar names. Select the business page from the dropdown.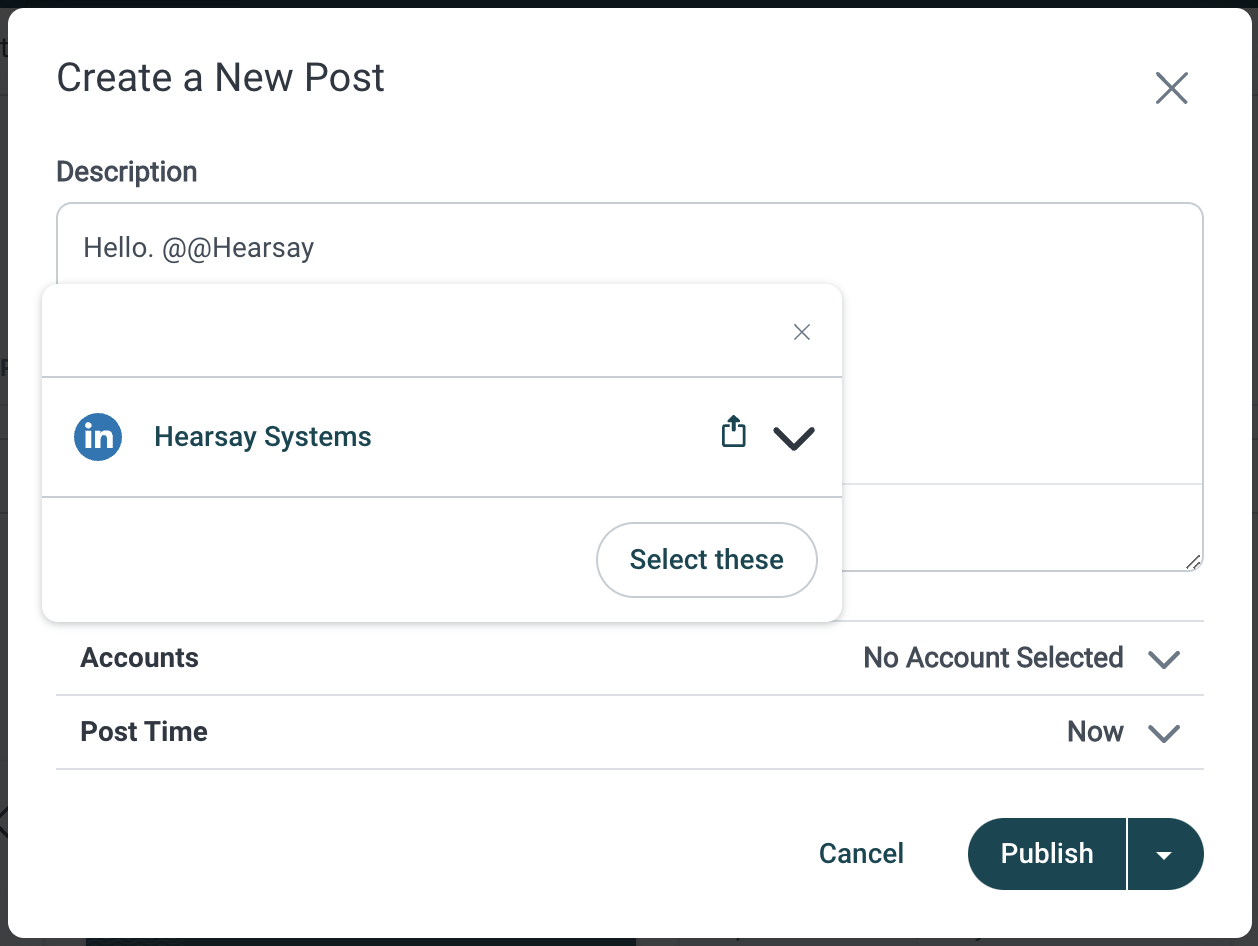 Keep in mind that this functionality is not yet available on the Hearsay Social app on your phone. However, you can use mentions natively on each social network to tag users outside of Hearsay.
Hashtags "#" and "@" or "@@" mentions are available for these platforms:
Facebook
LinkedIn
Twitter
Instagram
Note: Instagram doesn't validate names, so anything typed after the @ or @@ symbol in Instagram is clickable.