If your administration team has enabled this capability for users to create their own Hearsay Site (and you haven't yet done so), you can create a website on the Home section of your Sites workspace and then click Create Your Website.
NOTE: This article contains visual media. If you are viewing this article via our Web Widget, please click the

button at the top-right corner, to the right of this Help Center article's title, to view this content.
Follow the prompts to select a theme and enter the required information. Click Next to advance to the next step.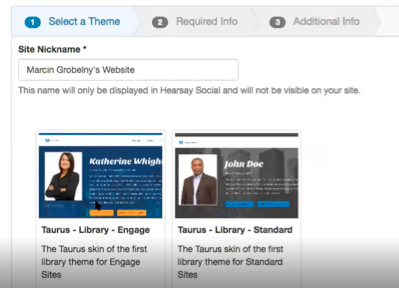 On the Additional Info screen, you can enter optional information you want to appear on your site. To add more information fields to your site, click the Add More Fields button at the bottom of the screen.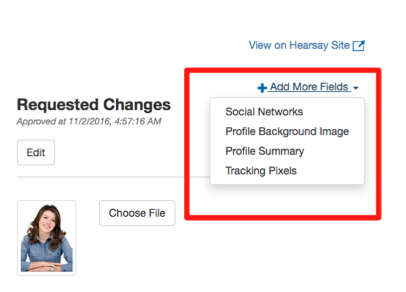 When adding content, use the rich text editor to format and upload content. Superscript characters such as "®" in CFA® or CFP ®, can be applied to display licensing and designation copy on sites.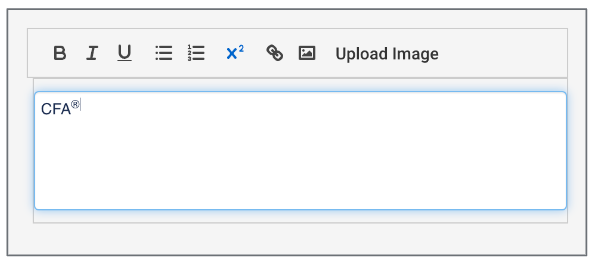 To preview your site in a browser, click the Preview Changes button. When you're done entering information and reviewing your site, click Submit Request to save and send your requested changes to your compliance team for review. Once your website has been reviewed (and approved) by your compliance team, it will appear live on the internet with your requested information included.