Incoming private messages from your social accounts can be reviewed and responded from directly from Hearsay. To view and respond private messages from Hearsay, follow these steps:
1. In Hearsay, select Respond > Private Messages.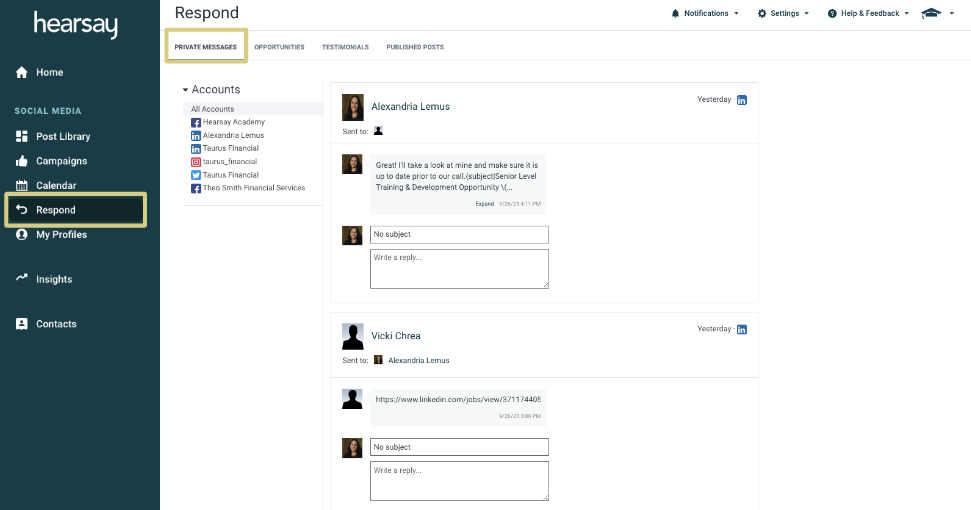 The user initiating the private message will be listed at the top. The business page or profile that received the private message will be listed just below it. The message sent to you will be highlighted in grey.
2. To respond to a private message, type a subject line (if applicable), type your message in the text box below. Then click Reply.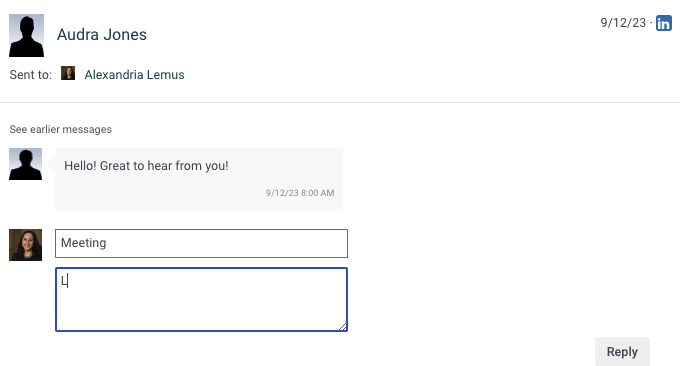 Note: New conversations must be initiated natively on the social network and cannot be composed in Hearsay.