From the Hearsay Mobile app, you can manually add new contacts and manage contact information associated with your workspace. Contacts in the mobile app can only be added and updated individually. For bulk actions, log into the Hearsay Web application.
Adding Contacts on the Hearsay Mobile App:  
1. From the mobile app, go to the Contacts tab. Tap the Plus Person icon

in the upper right-hand corner of the screen.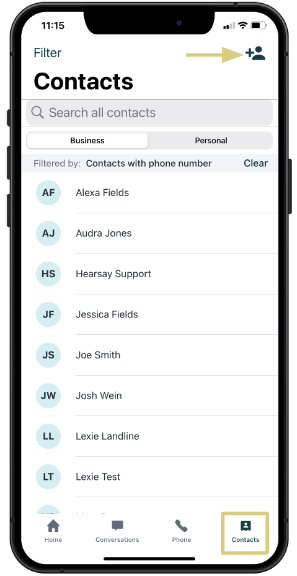 2. Fill out the required fields First Name, Last Name, and Phone Number. If you'd like, you can fill out the optional fields, for example, Contact Type, Preferred Name, or even Email Address.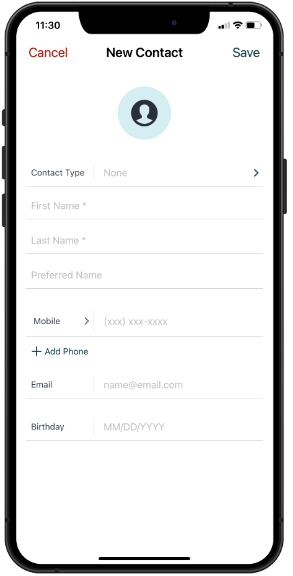 3. Once complete, tap Save at the top of the screen. Your new contact will be listed under the Business section of the Contacts tab.
On the Personal tab, you can grant permission for Hearsay Relate to display your mobile phone's contact list. This will allow you to text or call a number saved outside of the application. To do so, you will need to tap Continue and follow the prompts after to allow access.