You can manually update contact information from the mobile application.
To update a contact's information in Hearsay Mobile, follow these steps:
1. In Hearsay Mobile, tap Contacts at the bottom of the screen. You can search for your contact by name or scroll through the list and tap on the contact's name.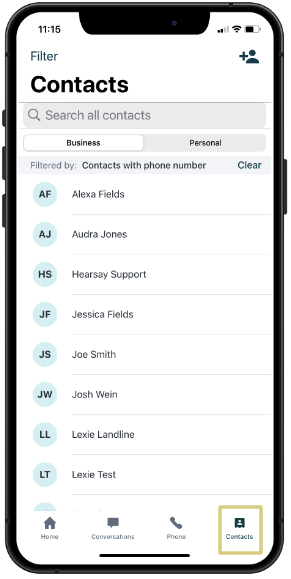 2. Tap the Pencil icon in the top right corner. Update the contact information as needed, then tap Save.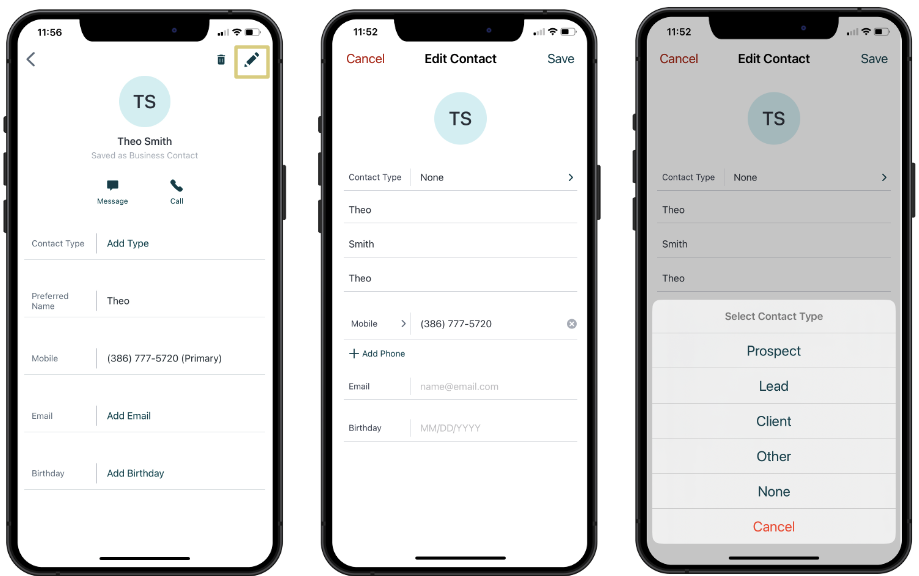 Contact Type: You can label the contact as a Prospect, Lead, Client, Other, or None.
First name
Last name
Preferred name
Mobile number
Work number
Home number
Other number
Email address
Birthday
You can also update a contact's information directly from the Conversations or Phone tab.
From the Conversations tab, first tap on the contact and then tap on the Information icon in the top right corner.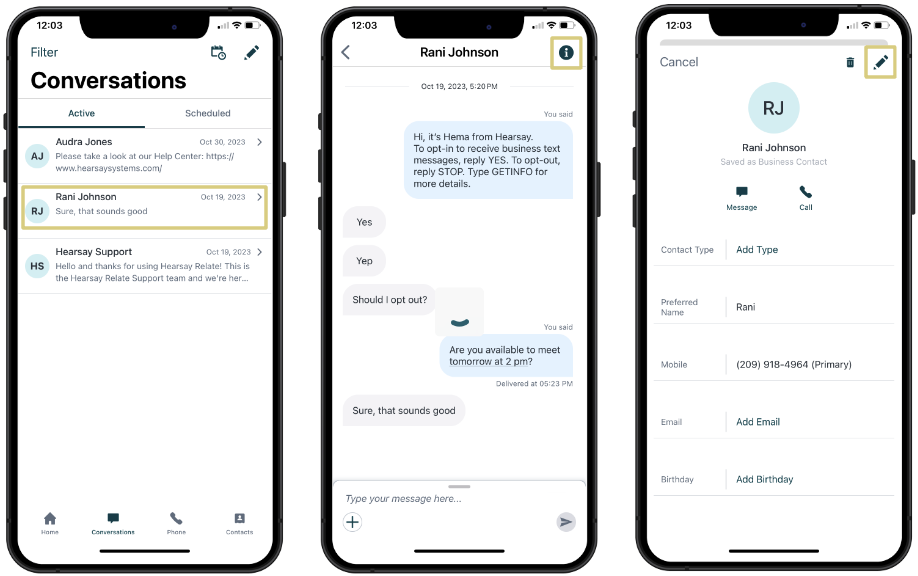 From the Phone tab, simply tap on the Information Icon next to the contact.