The Contacts page within the Hearsay Relate app will display all names and phones associated with your workspace. If granted permission, Hearsay Relate will also display your mobile phone's contact list, enabling you to text or call a number saved outside of the application. To do so, you will need to click Allow Access to Contacts under Personal Contacts.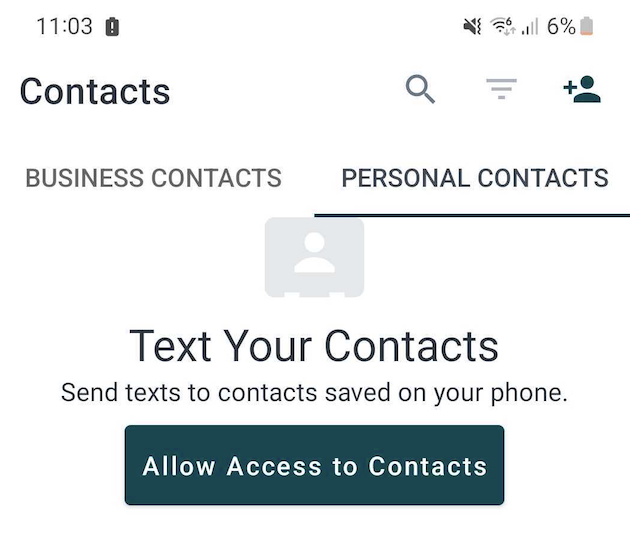 Adding Contacts on the Hearsay Relate App:
If you want to save a new contact to your Hearsay Relate account, you can add its details to your Contacts list via the mobile application. To do so, simply follow the instructions below:
In the Contacts page, click the Plus iconin the upper right-hand corner of the screen.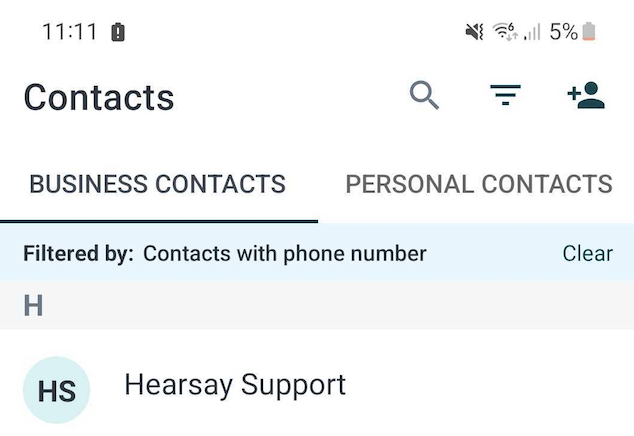 Fill out the required fields First Name, Last Name, and Phone Number. If you'd like, you can fill out the optional fields, for example, Contact Type, Preferred Name, or even Email Address.
Once ready, click Save at the top of the screen.