You can contact Hearsay Support from the mobile application by texting 611 from the Conversations tab or from the Settings gear.
Contacting Support from Settings
1. Go to the Home tab and select the Settings gear in the top right corner.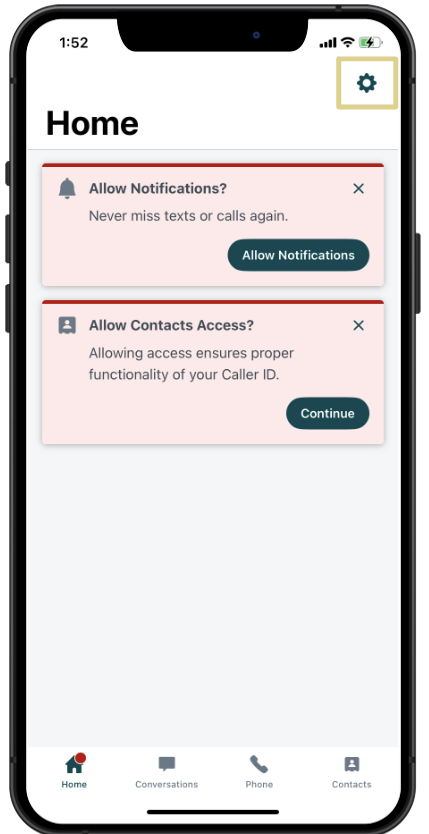 2. Tap Contact Us > Leave Feedback. Then write your message within the composer window and tap Send.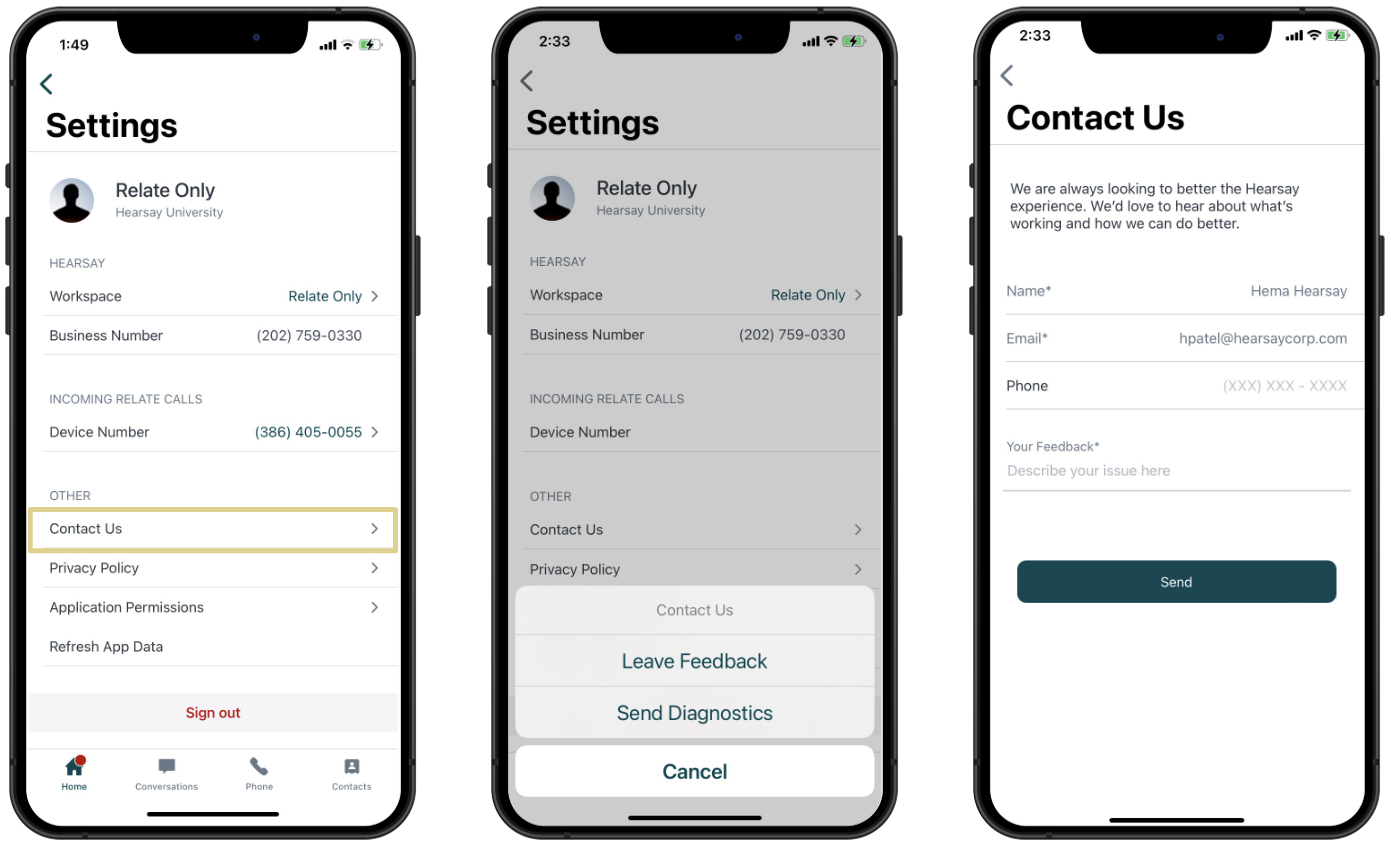 Hearsay Support will respond back in an email addressed to the email listed in your User Settings on the desktop/web application.