The Post Library tab in the Hearsay Mobile app will default to Recommended content sorted by the following categories:
Based on Your Interests - content similar to what was previously shared from the workspace.
Most Recent - content recently added by your organization's content creators.
Most Engaging - content that is receiving engagement when shared by your peers.
Most Popular - content tat your peers are sharing the most.
Tap See All to view all posts within the category. Once you've located a post to publish, select Review & Publish.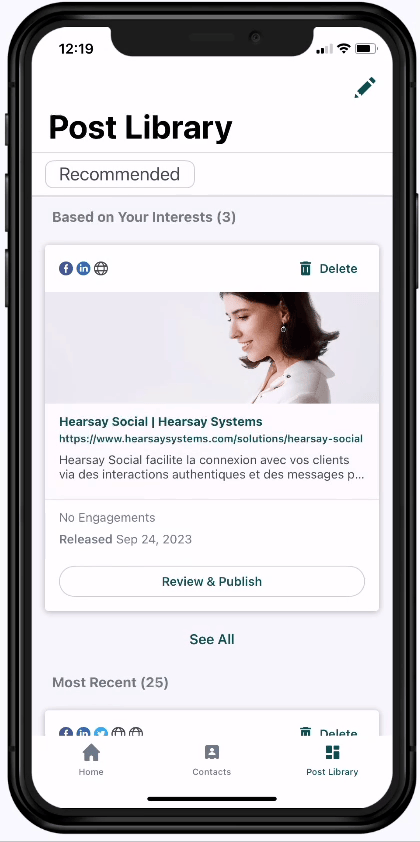 Tap Recommended in the top left corner to apply different filters to Post Library content.
Explore - will take you to all Post Library content to further filter by channel, content type, and tag.
Scheduled - will take you to all scheduled content.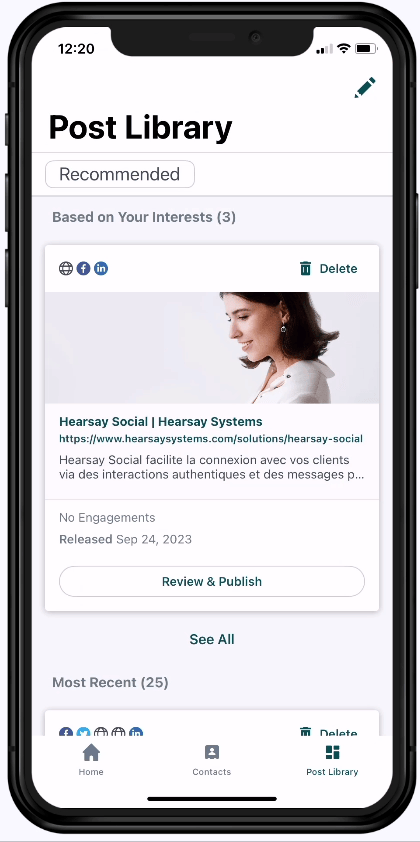 If your organization allows, tap the pencil icon in the top right corner to create a new original post. From here, you can add your own text caption, upload an image or video (if enabled), choose your accounts and select a post time.