By default, the scheduled time for all pre-approved content in the library is set to Now, which means the post will be published after tapping the Publish Post button, or if your organization requires approval, the post will be published after the post is approved. It can take several minutes for content to appear on the social media network after it has been published in Hearsay.
Scheduling Content in the Hearsay Mobile App
1. Browse the Post Library section in the mobile app for content. Once you've located a post you would like to share with your network/s, tap Review and Publish on the post. If your organization allows, you can modify the post copy by tapping within the text box and typing your own caption.
Tip: Remove any URLs/link addresses from the post copy.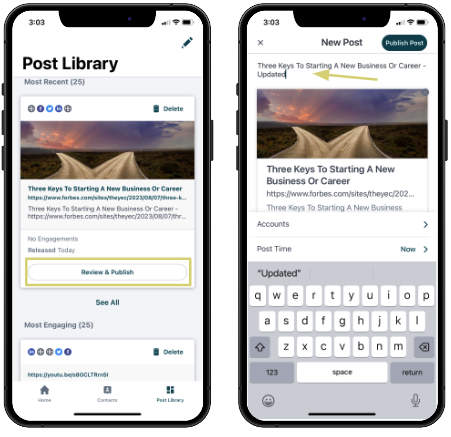 2. Tap on the arrow next to Accounts. Select the accounts that you would like to publish content to by switching the toggles to the right. Then tap Save.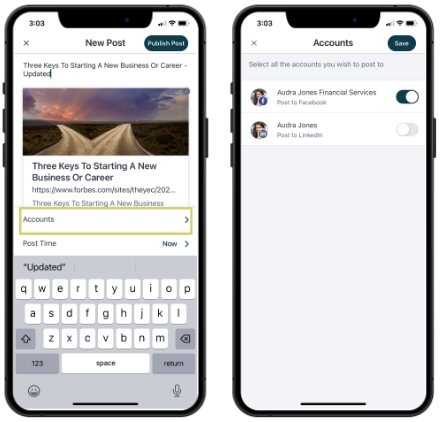 3. To schedule the post for a later date, tap on Date and select a future publish date. In the Custom Time section, select your desired time or select Suggested Times for the post to publish at the optimal time for each account selected. Then tap Save.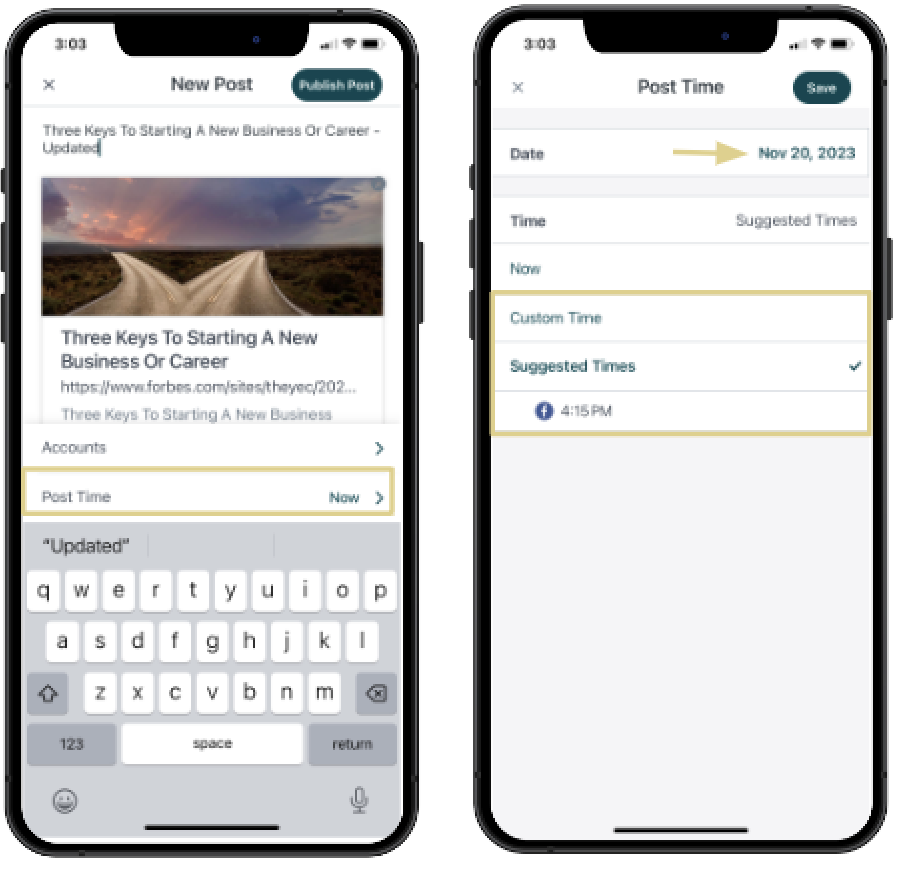 4. Tap Schedule Post.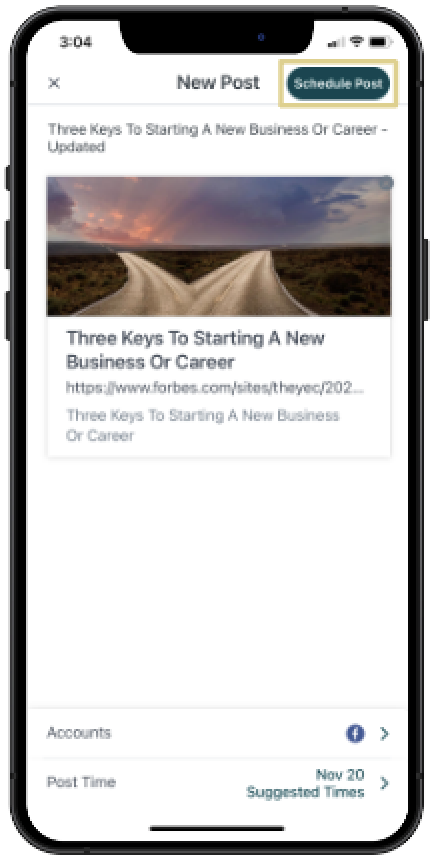 5. To view the scheduled post, tap Recommended in the top left corner. Then tap Scheduled and select Apply in the top right corner.