If permitted by your organization, you can create your own original content by tapping the pencil icon at the top of the Post Library tab in the Hearsay Mobile app. This will allow you to type your own text, include a web address, or attach an image. You'll have the ability to control which social accounts receive your content and whether your post will publish instantly or be scheduled for a later delivery.
Note: Based on your organization's compliance policies, you'll be able to either publish the content right away so long as no infraction keywords are detected, or you will need to click Request Approval. This will submit your original content to your compliance team for review. Once approved, your content will be shared/scheduled to your account.
Creating Original Content in the Hearsay Mobile App
1. Open the Hearsay Mobile app and select Post Library at the bottom of the screen.
2. Tap the pencil icon in the top right corner.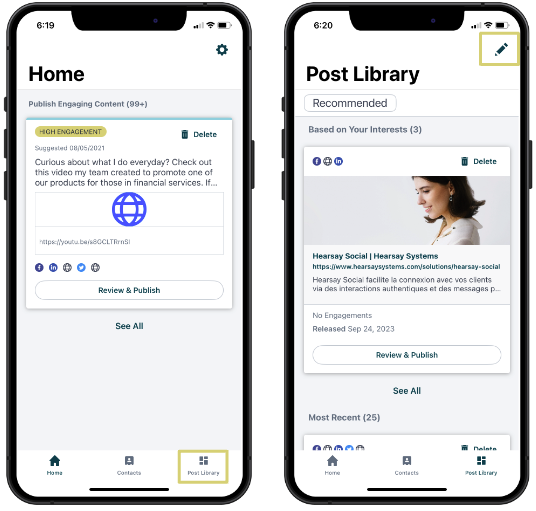 3. In the composer window, type a post caption or paste/type a link address. If you add a link address, you can delete it and add your own post caption after the summary card is generated. You can upload your own custom image by tapping on the camera icon and choosing a photo from your phone's library or taking a live photo.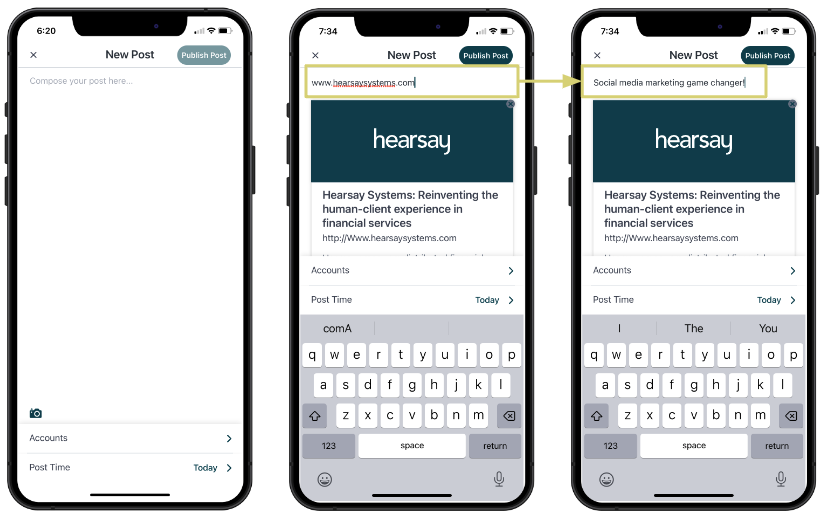 4. Tap the arrow next to Accounts and select the accounts you want to publish the post to. Then tap Save.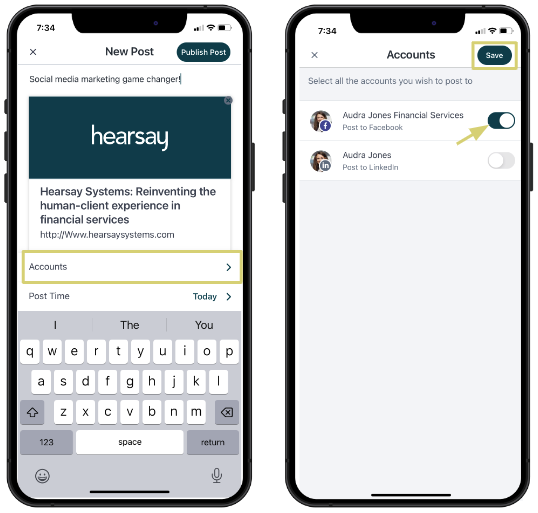 5. Tap the arrow next to Post Time. You can choose to post instantly or select a custom date. Additionally, select a custom time or choose to post at the suggested times for your connected accounts. Once complete, tap Save.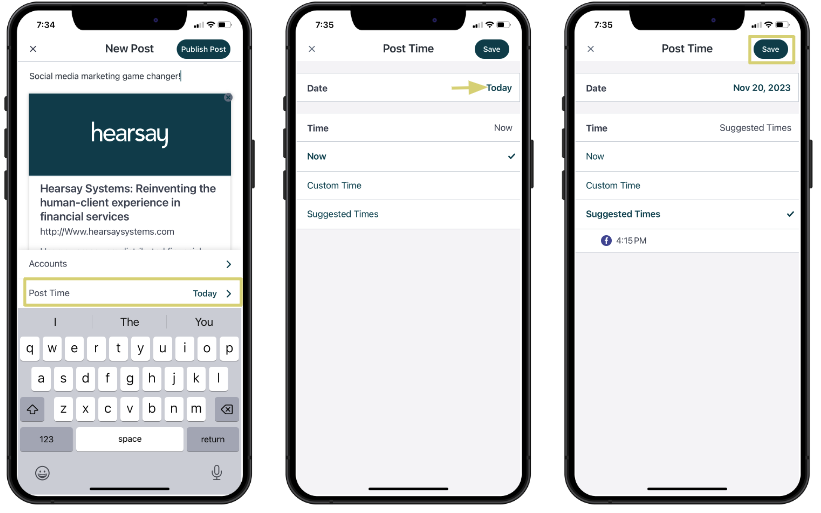 6. Tap Schedule Post in the top right corner. Depending on your organization's settings, you'll be prompted to Request Approval from your compliance team. Once approved, your custom content will be posted on your selected date and time.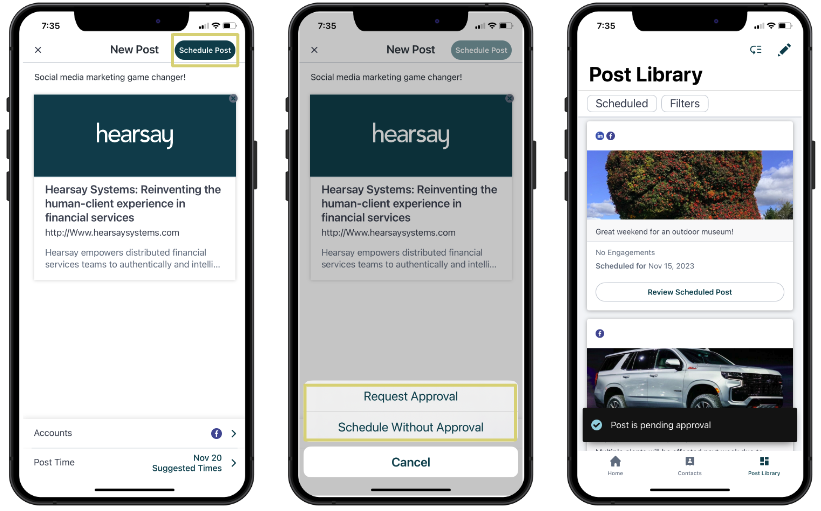 NOTE: This article contains visual media. If you are viewing this article via our Web Widget, please click the

button at the top-right corner, to the right of this Help Center article's title, to view this content