The Hearsay Social and Hearsay Relate functions can be accessed on both your computer and your mobile phone, which can be helpful when you're away from your desk or commuting and on the go. With the application on your phone, you can manage your social media presence or follow up with business text messages wherever is most convenient for you. In order to protect your information and authenticate your phone properly, please see the following steps.
Connecting Your Mobile Device to Hearsay
1. Log in to Hearsay from your desktop/web application and select Settings > Device Settings.

2. Click Connect New Device.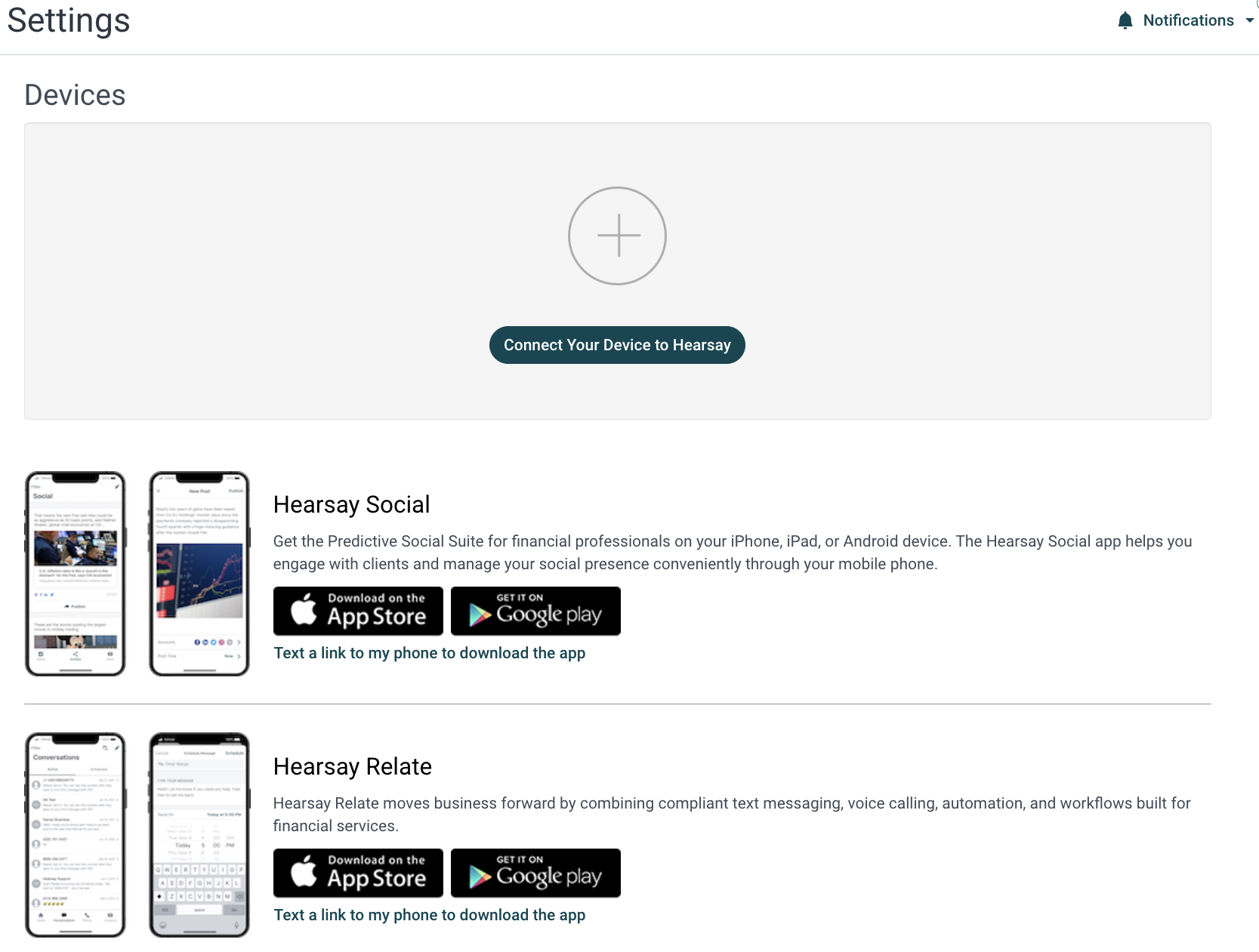 3. Follow the four steps on the next screen to connect your device.