Hearsay Relate numbers are free and easy to set up. Once you've authorized your mobile device to your workspace, you'll be able to choose between obtaining a free Hearsay Relate dedicated number or connecting your text-enabled landline number.
How to Set Up a New Hearsay Relate Number
1. Open the Hearsay Mobile app on your phone and tap Select a New Business Number.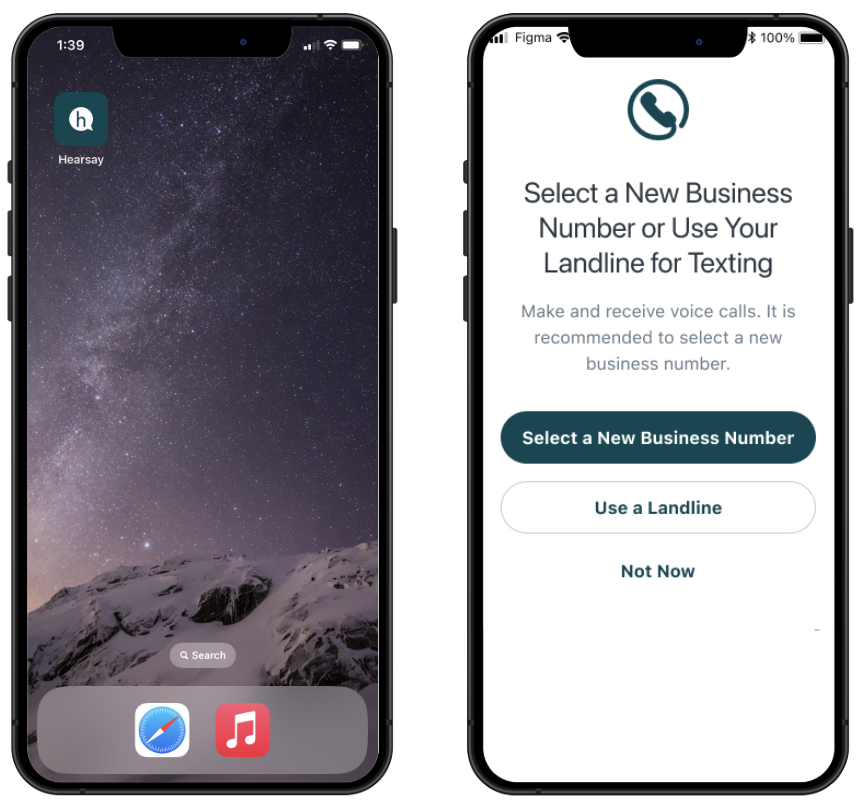 2.  Enter your area code and tap Search. Choose from the list of available numbers and tap Select Number. Hearsay will then acquire the number on your behalf and you'll be prompted to confirm your selection. Tap Confirm to move forward.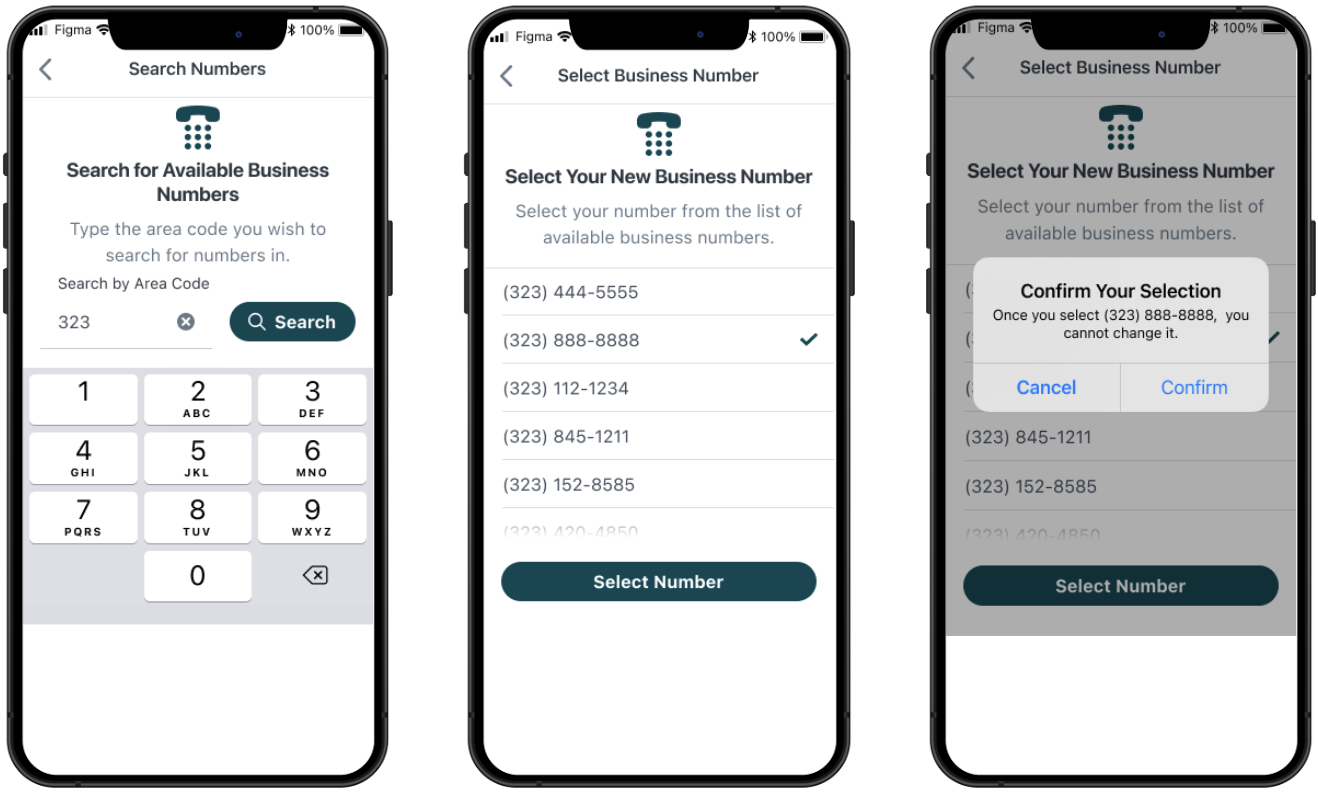 3. After confirming your number, you will see the "Congratulations" message. Tap Done. You have the option to copy your new business number by tapping the teal paper icon next to it.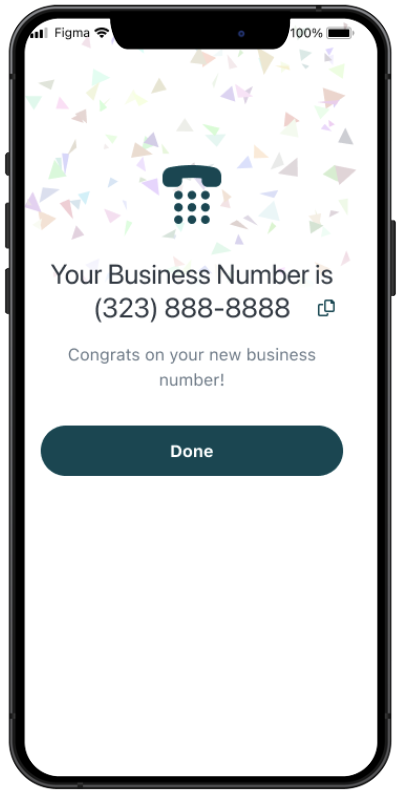 Note: If voice calling is enabled for your organization, you will be prompted to authenticate your personal phone number for proper call forwarding features. You will see the option to Verify Personal Number. You can select Not Now to go to the Home tab within the app.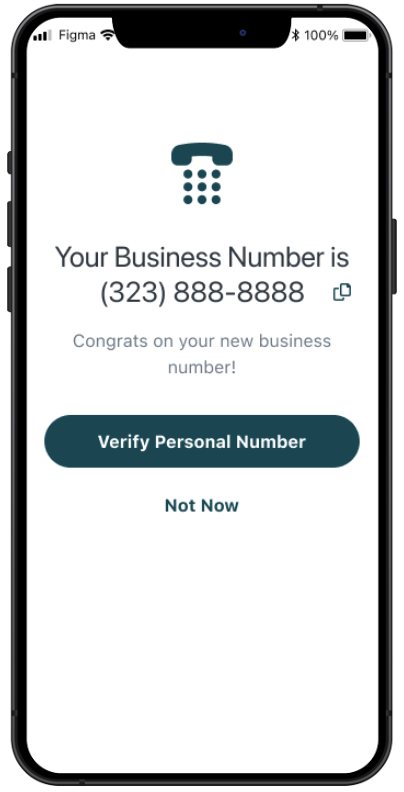 If there are no Hearsay Relate numbers available, you will see one of two possibilities. The first possibility is to select the closest matching area code. The other possibility is to search another area code.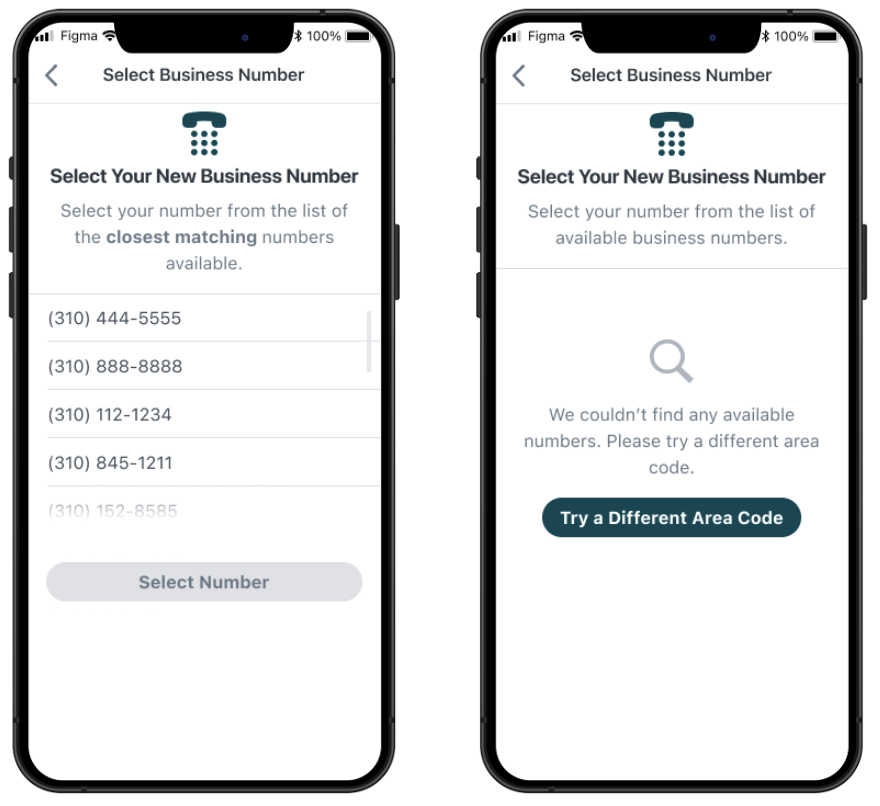 If you run into any network errors, you will have the option to retry.