Instagram is an image-first social network which requires images in specific aspect ratios. In this article, we'll walk through how you can publish content to Instagram from both the Mobile and Web experience in Hearsay Social.
(Recommended) Creating Content via the Hearsay Social Mobile App
Creating Content for Instagram via the Hearsay Social Web UI
Instagram Image Restrictions/Assistance
Posts are limited to 2,200 characters. If a user exceeds these limits, they will be presented with an error message which reads, "Your message is too long. Instagram messages can be up to 2200 characters long. Please shorten your message and retry."
Only one photo can be published to Instagram from Hearsay at a time.
Photo aspect ratios must be between any of the following 3 ratios: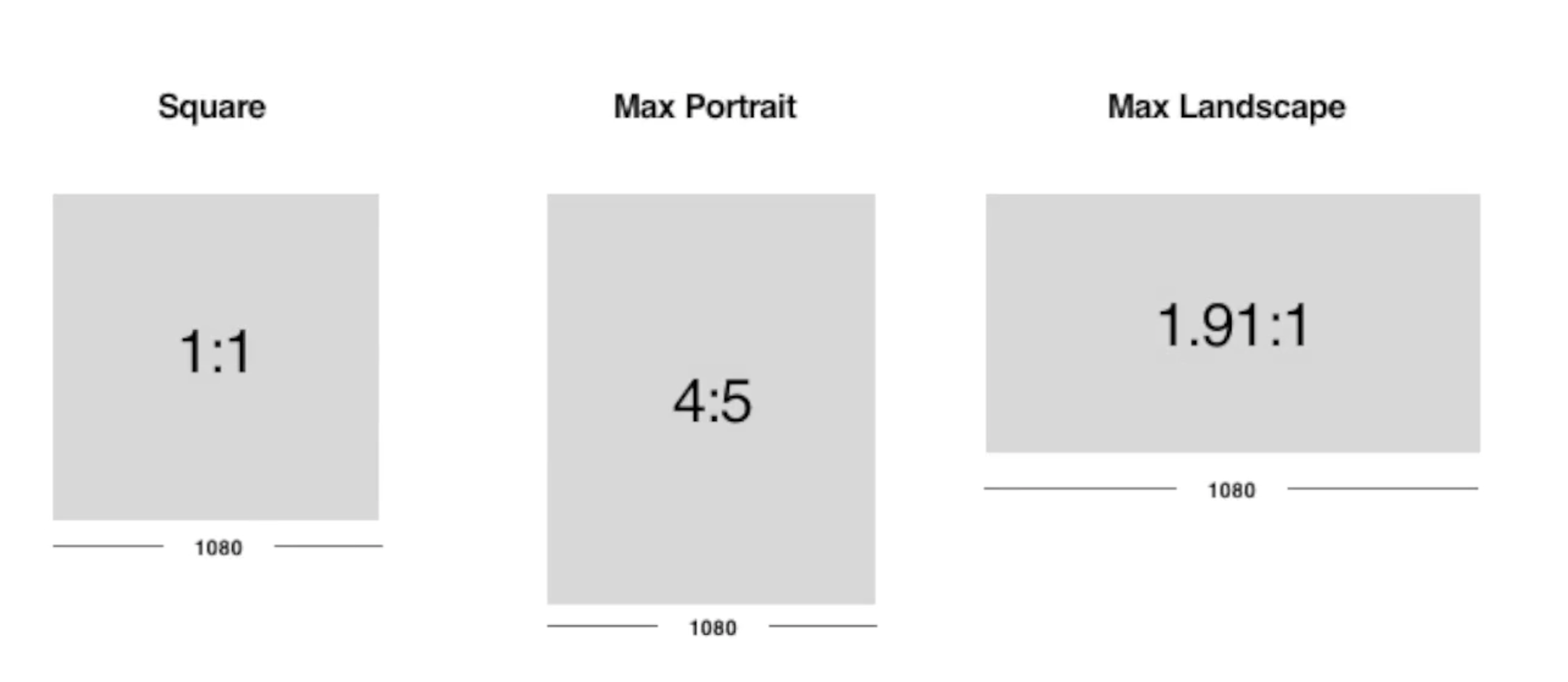 1. Square - 1:1 ratio
Any size square image or video (same width and height)
600 x 600 pixels
800 x 800 pixels
1200 x 1200 pixels
2. Portrait - 4:5 ratio
An image that is slightly taller than it is wide
600 x 900 pixels (aspect ratio 0.67)
800 x 1000 pixels (aspect ratio 0.8)
1200 x 1500 pixels (aspect ratio 0.8)
3. Landscape - 1:91:1
An image that is significantly wider than it is tall
800 x 600 pixels (aspect ratio 1.33)
1200 x 800 pixels (aspect ratio 1.5)
1500 x 1200 pixels (aspect ratio 1.25)
NOTE: This article contains visual media. If you are viewing this article via our Web Widget, please click the

button at the top-right corner, to the right of this Help Center article's title, to view this content.