You can quickly add an event from a text conversation to your phone's calendar when using the Hearsay Mobile app. To add an event to your phone's calendar, you must first give the Hearsay Mobile application permission to access your phone's calendar. Follow the steps below to add an event to your calendar.
1. Within a text conversation, you will see underlined text beneath a time or day message. Tap on the underlined portion.
2. Select Add Event to Calendar.
3. Update the event, time/day information, recurrence, etc. Then tap Add.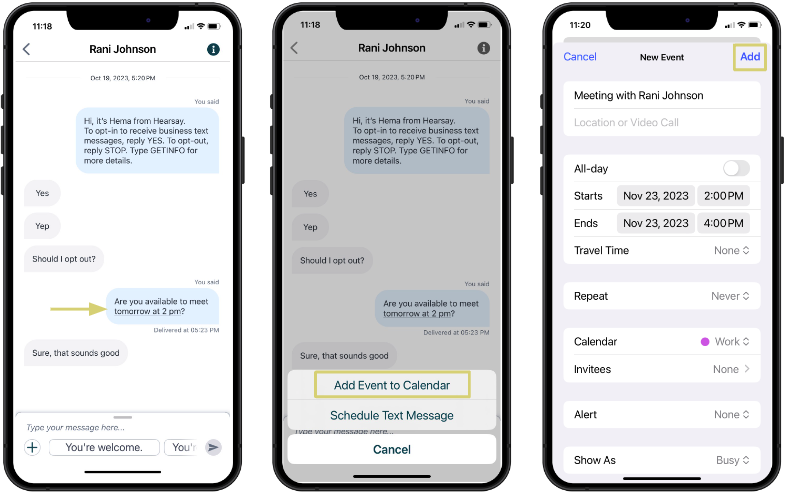 If prompted, give Hearsay Mobile access to your phone's calendar by following the steps presented. Go to Settings > Calendars > Select Add Events Only or Full Access. Then tap the left facing arrow next to Hearsay in the top left corner to go back.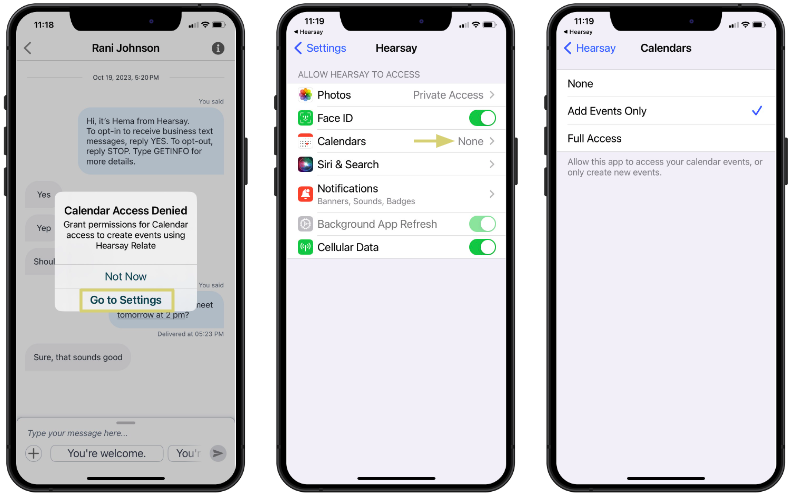 4. Once the event is added to your calendar, you will be presented with the option to schedule a reminder text to your contact. Select Yes to schedule a message (or tap No to exit).
5. Update the message and day/time accordingly, then tap Schedule in the top right corner.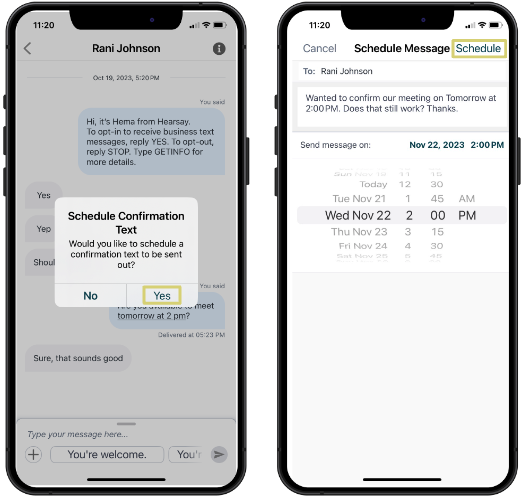 The scheduled message will be listed on the Scheduled tab in the Conversations section. Tap into the message to make any updates or unschedule the message.