From the Hearsay Mobile application, you can choose to allow push notifications from texts and calls to show up on your phone when the Hearsay Mobile application is closed. Additionally, when you are within the application, any new conversations you have received will be shown on the Conversations tab.
Enabling Push Notifications for Relate Texts (Mobile)
1. From the Home tab, you will see an action card to allow notifications from Hearsay to your mobile phone. Select Allow Notifications.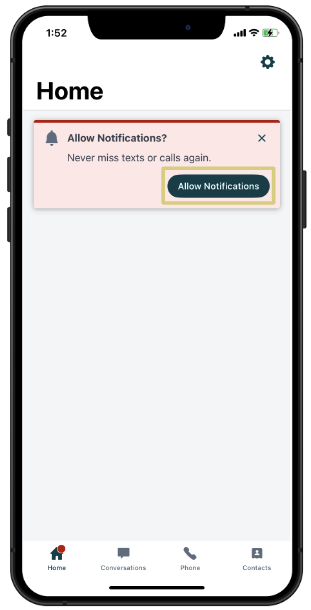 Once enabled, you will receive a notification banner (if turned on from your phone's settings and notifications) when your contact sends you a message. This banner will only appear once. After that, you will see the Hearsay Mobile application with a red circle and number, indicating the number of notifications you have received within the application.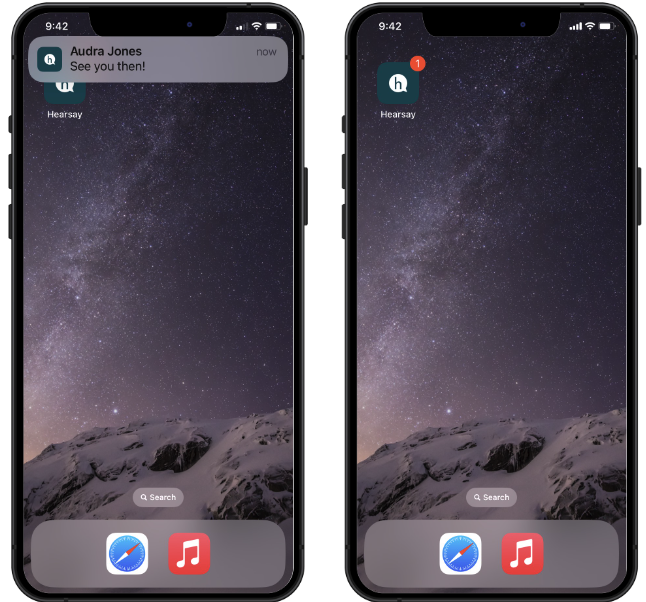 Viewing and Responding to New Texts within the Hearsay Mobile
1. Open the Hearsay Mobile application and tap on the Conversations tab. Any unread text messages will be listed with a blue circle next to the contact's name or phone number associated with the text. Simply tap into the conversation to respond.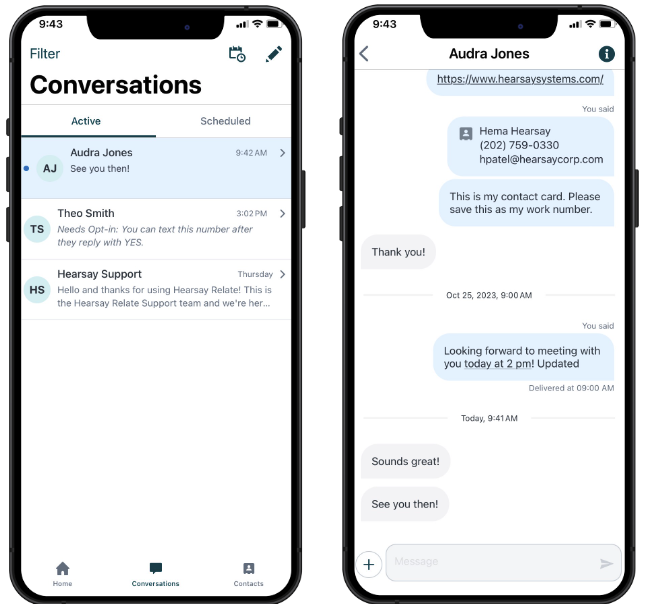 Once this conversation has been read, the blue circle next to the contact will be removed.