When texting a contact for the very first time, you will need to send an opt-in message. This allows your contact to choose whether they wish to continue communicating with you via this channel. The Opt-In message is only sent once, at the very beginning of your very first conversation with the contact, and does not expire. Once your contact responds YES, the conversation will unlock and you can continue to text them.
For desktop, follow these steps or watch the video below:

Customizing the Opt-In (Attestation) Text:
If enabled and approved by your organization, you will have the ability to customize the language included in your Opt-In message:
1. Click New Conversation in the top-right corner of your workspace.
2. Type in the name or phone number of the contact you wish to text.
3. You will be presented with the screen shown below. Type in your custom text where it says "Write your message..." to proceed.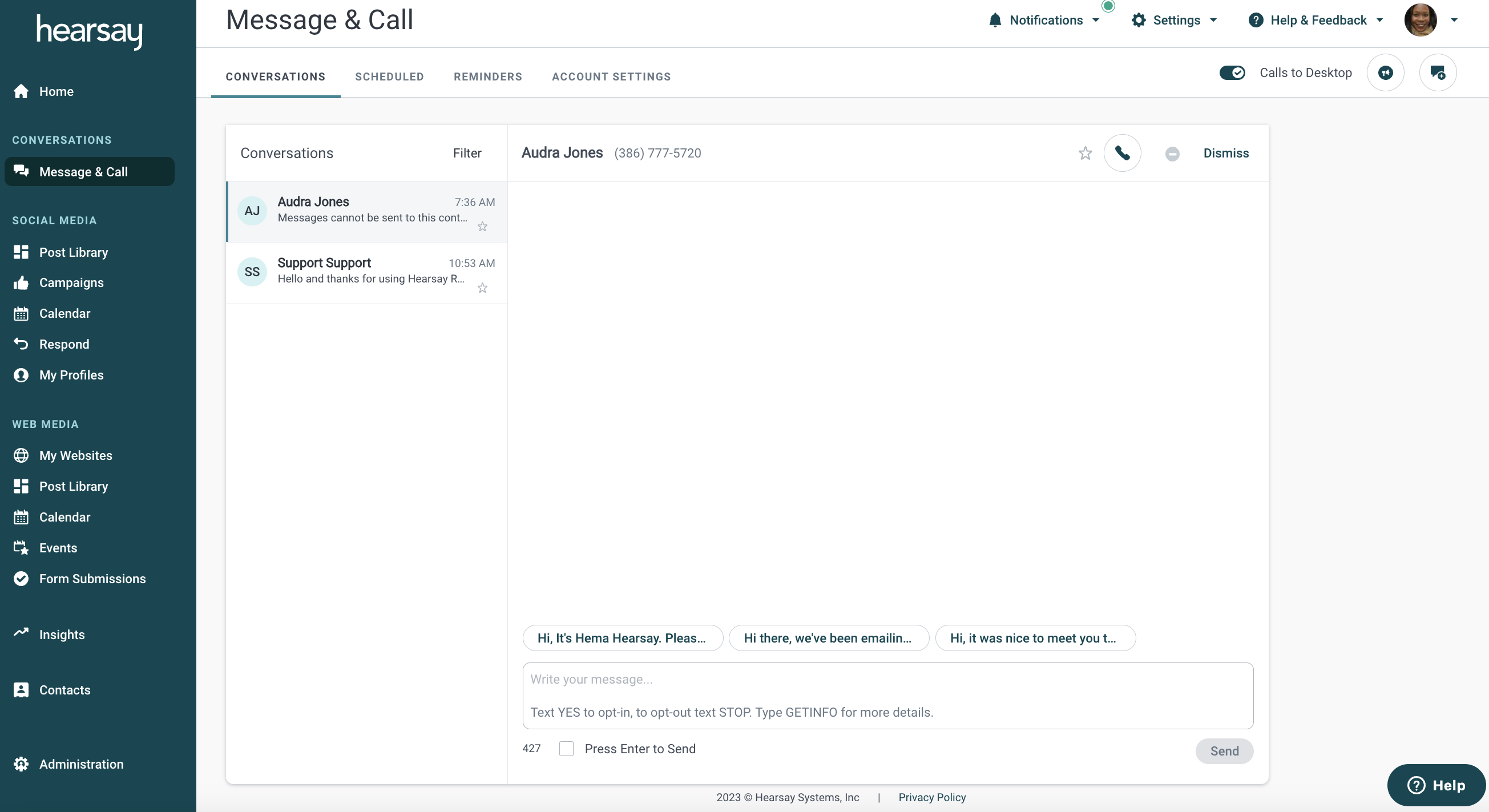 4. Once you have typed in your message, click Send. Per compliance rules, the following message will be appended with your text: "Text YES to opt-in, to opt-out text STOP. Type GETINFO for more details."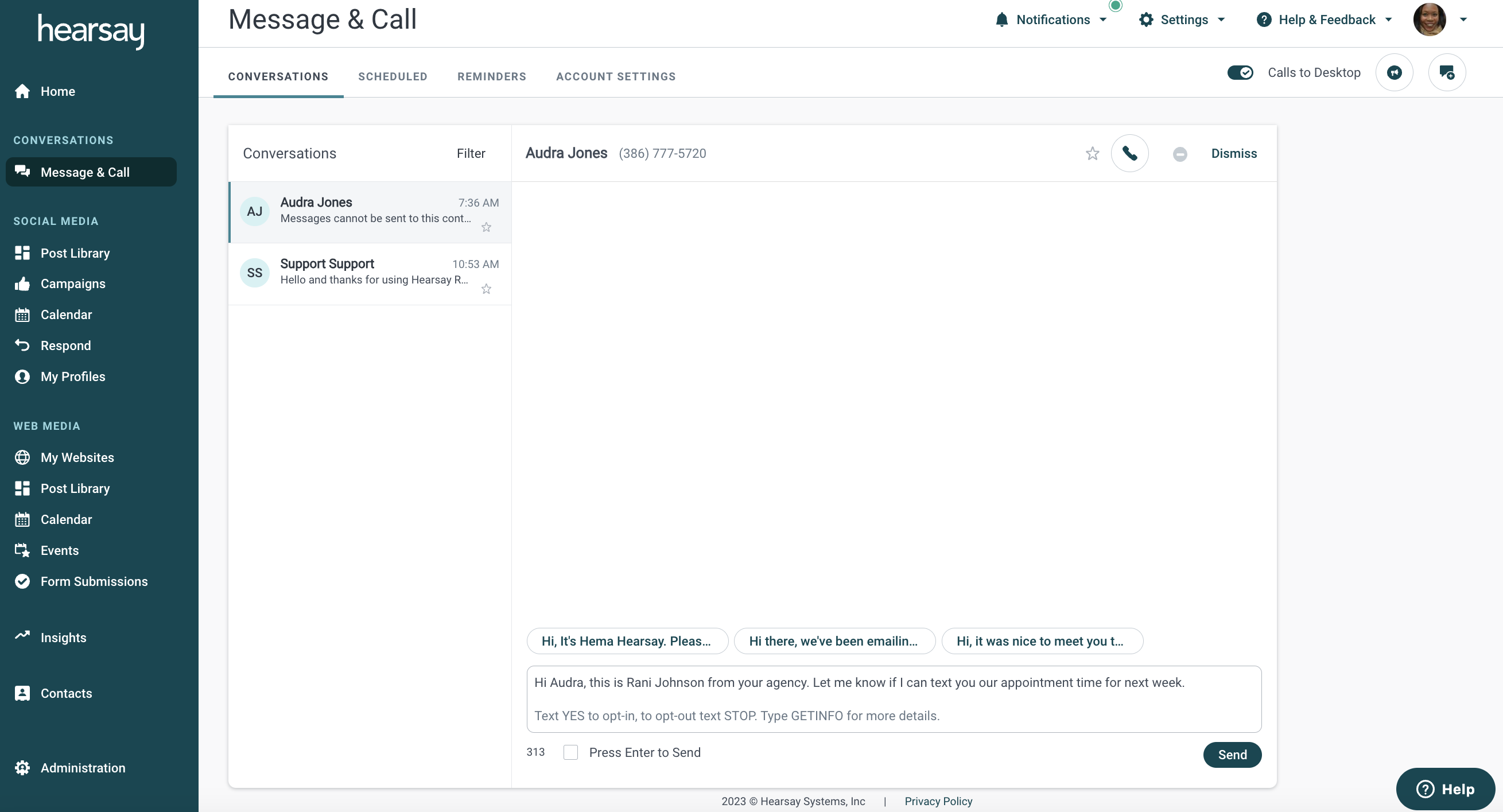 5. Your message will then be combined with your organization's Opt-In requirement, allowing your contact to respond YES once they are ready to text.