What is (Opt-In) Attestation?
Note: If your organization does not use the opt-in attestation process, and instead uses a disclaimer message, you will not need your user to respond 'Yes.' Instead, you will send the following message by default, and will then be able to text your contacts using custom language: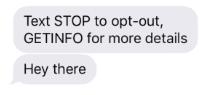 If your organization requires, attestation is the process of requesting permission to text message customers or prospects. This means getting legal consent to have communication and activity monitored and retained.
Therefore, in order to compliantly text your contacts, you may need to send them the Opt-In (attestation) message displayed here, before you can begin using your own custom language: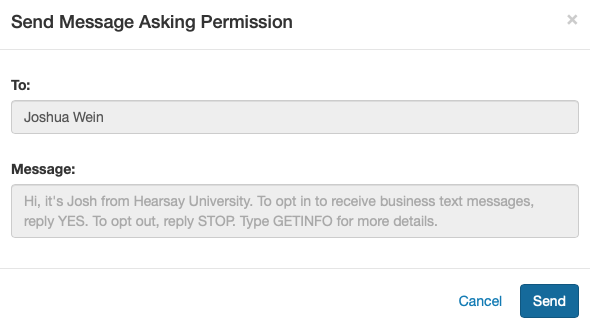 Once your contact responds Yes will you then be able to text them using your own custom language. If the contact does not respond for 24 hours, you will be able to re-send the opt-in message again, up to 5x in total.
Messages allows for various levels of Attestation to address legal requirements via in app or email. If you have any questions please reach out to your Customer Success Manager.