The Home tab will display a set of Recommended Actions prompting the end user to follow up with social media tasks and enable notifications according to the selected workspace. Users can simply tap on the prompt to complete the task. Action cards specific to Social include:
Connect Social Accounts - if no account has been connected, you will see this action card.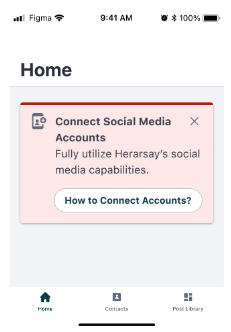 Reconnect Account - if you need to reconnect your social account, you will see this action card.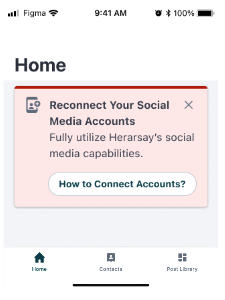 Publish Engaging Content - publish high-engagement content from the mobile app.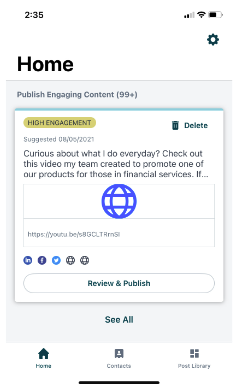 Auto Publish Content - subscribe to dynamic campaigns directly from the mobile app.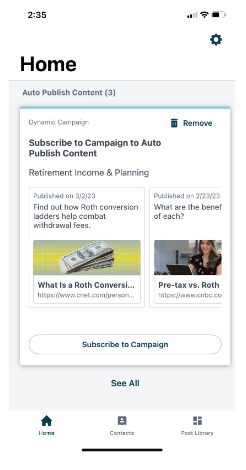 Notifications
To receive notifications on your phone when new social media content is available, tap Allow Notifications. This will open your phone's settings to enable notifications from the Hearsay Mobile application.