Because workspaces can only contain one Relate number at a time, you will need to toggle between workspaces if you have more than one Relate number.
Click on your desired section for more information:
Switching Workspaces in Hearsay Mobile
Switching Workspaces in Hearsay Mobile
1. In the mobile application, navigate to the Home tab and select the Settings gear in the top right corner.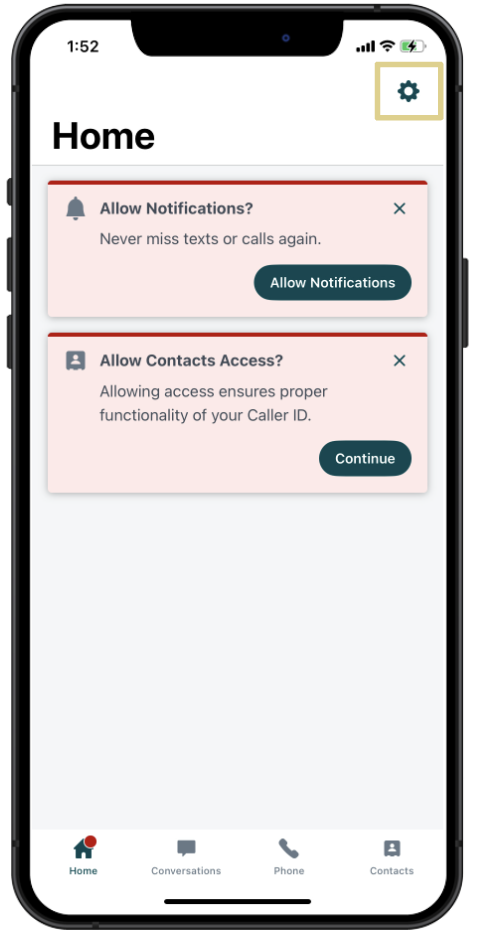 2. Tap Workspace and select the workspace you would like to switch to by tapping on it. Then select the left-facing arrow in the top left corner to go back to the Settings section.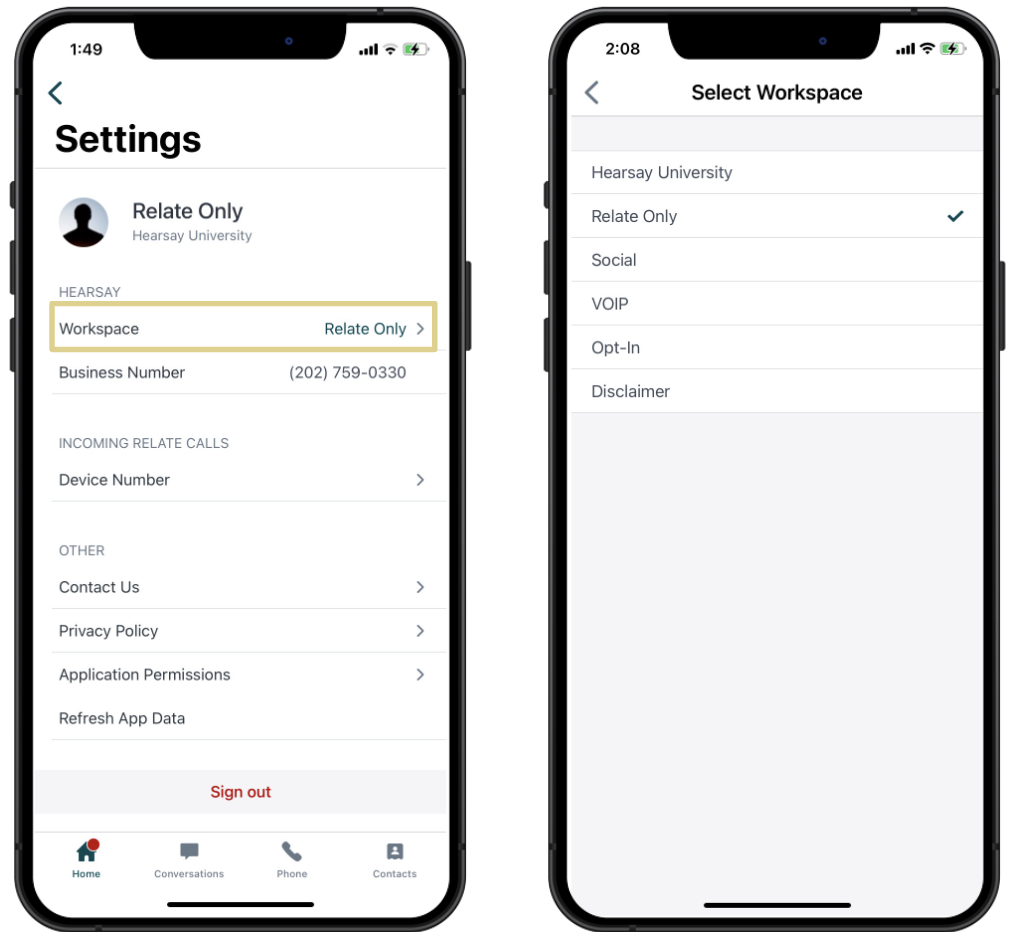 Changing the Workspace Name
If you have several workspaces for different phone numbers, retitle the name of the workspace by logging into Hearsay from your desktop/web application.
1. Click Settings > Workspace Settings.

2. Rename your workspace and click Submit.