To configure your mobile device for incoming/outgoing business phone calls to and from your Hearsay Relate number, you'll want to make sure the proper number is listed for call forwarding. This way, all incoming Relate calls will prompt your personal phone to ring, all while under the veil of your business phone number.
Note: If you are utilizing a landline number for Hearsay Relate, you will only be able to make outbound phone calls when using the application. Inbound phone calls can only be answered using your physical landline phone.
Click on your desired section for more information.
Setting Up Your Device Number
1. Open the Hearsay Mobile app on your phone and be sure to select your desired workspace from the Settings gear. From the Home tab, select Verify Device Number from the action card.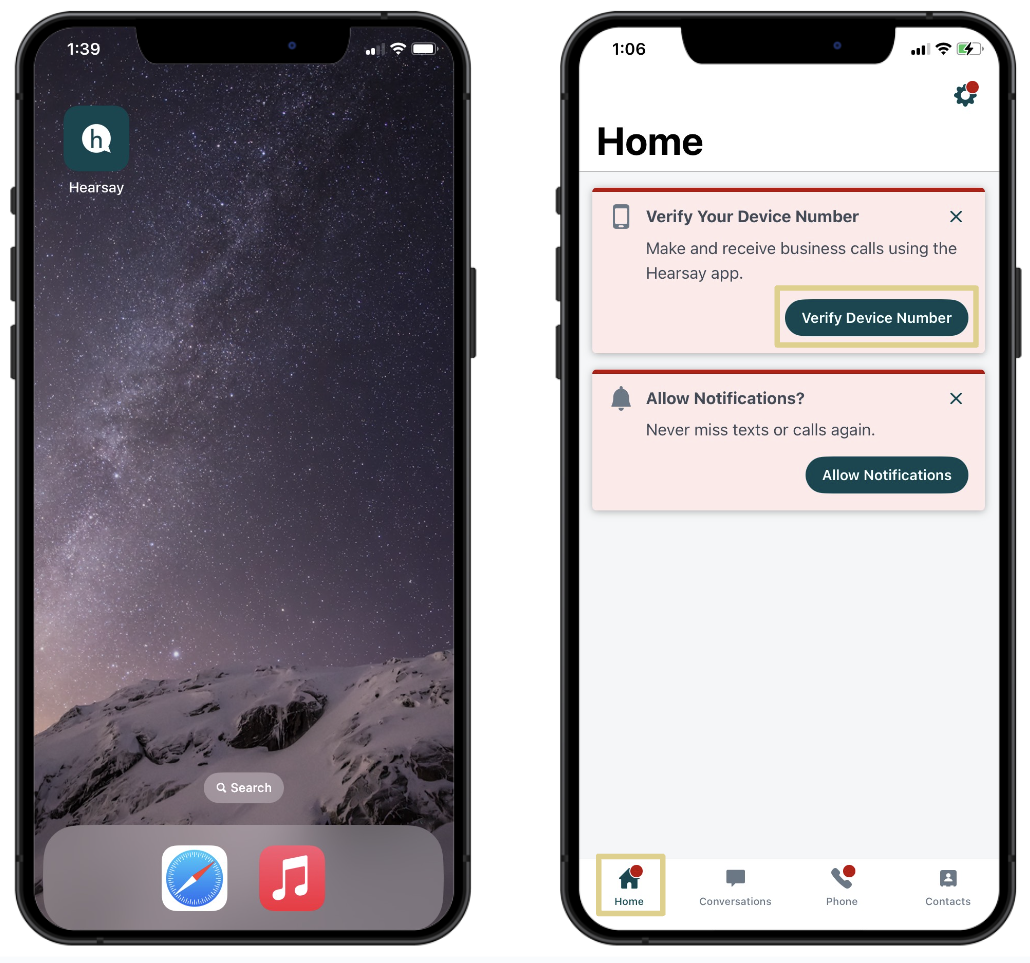 From the Home tab, you can also select the Settings gear in the top right corner and tap Add Phone Number next to Device Number.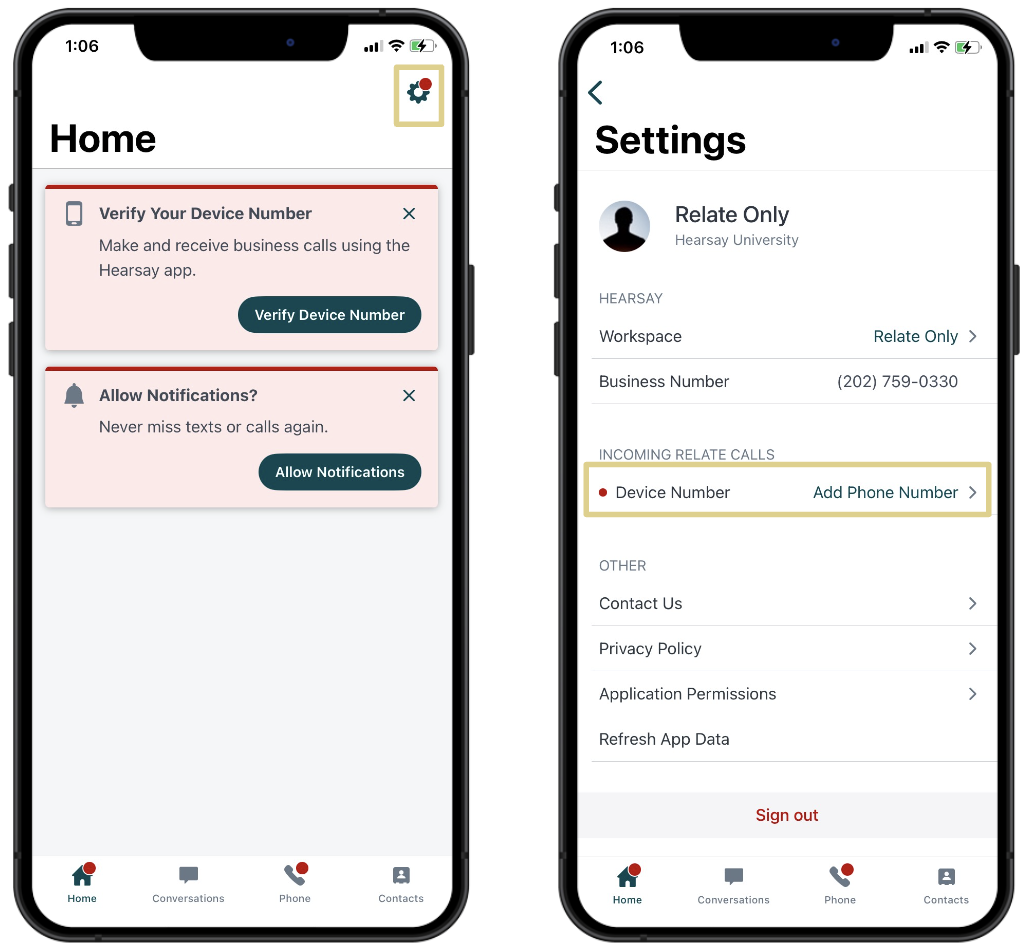 3. Enter your mobile device number and tap Verify Mobile Device. The next prompt will ask to send a verification code via text or phone call. Select your preferred method: Text Me a Code or Call Me with a Code. Then enter the code and tap Complete Verification.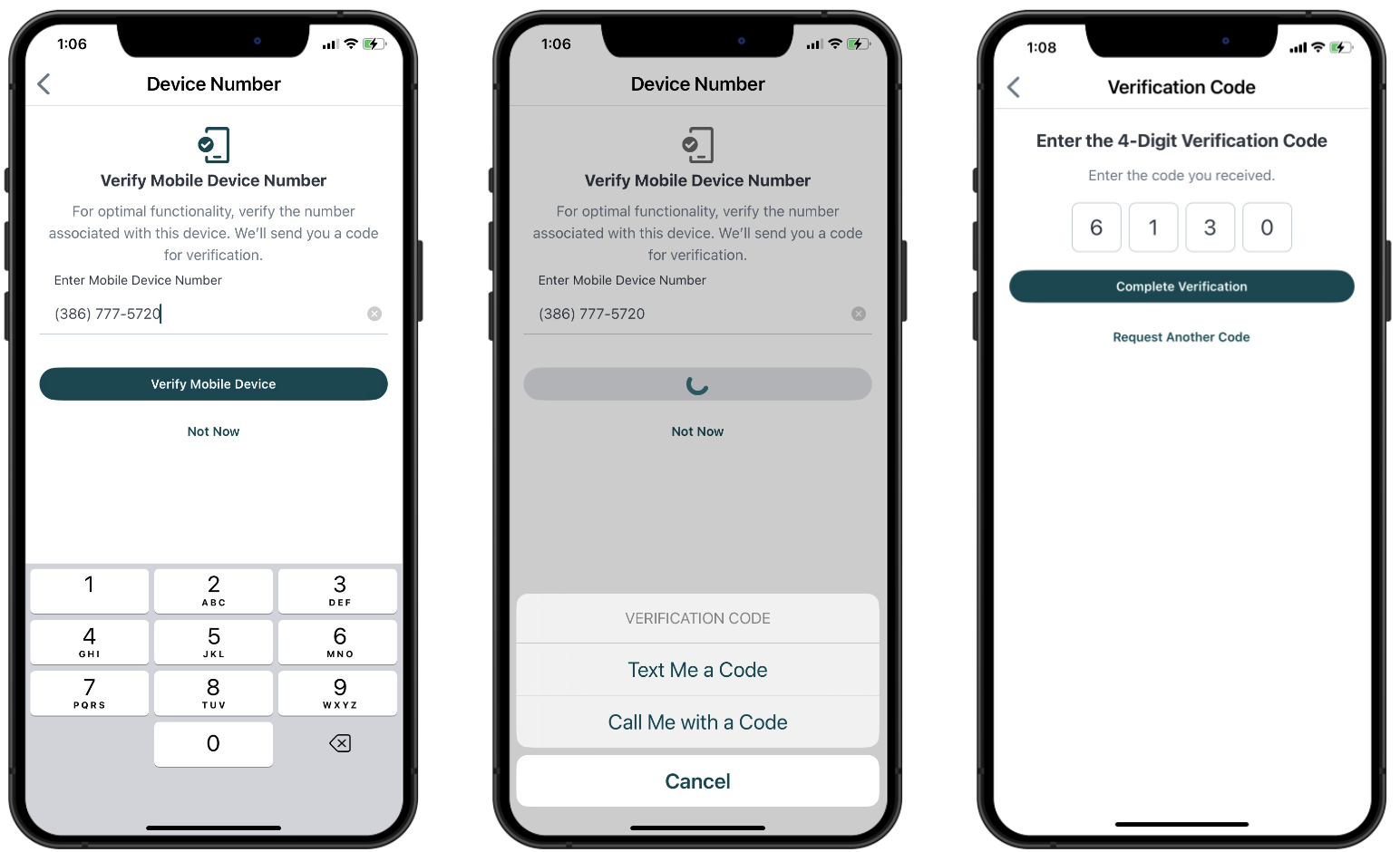 You will see a confirmation on the next screen once your mobile device number is verified.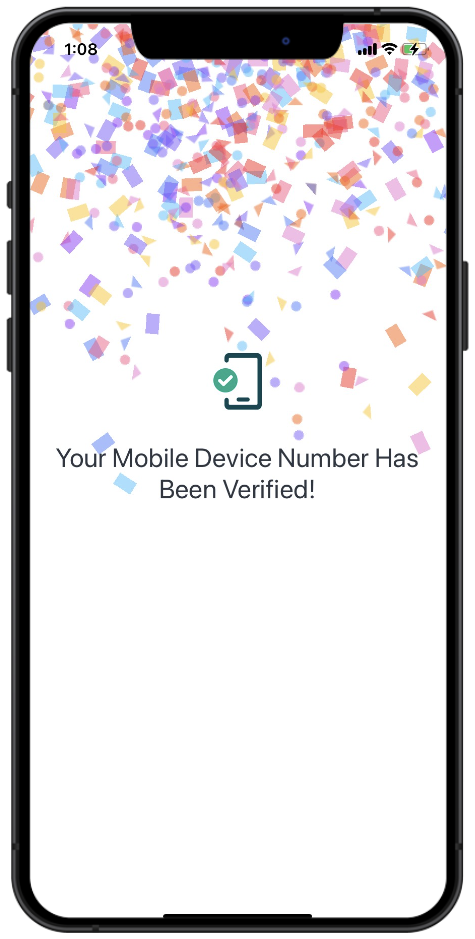 Managing Your Device Number
You can set up a new mobile device number or remove your current mobile device number within the Hearsay Mobile application.
1. Select your desired workspace. Then select the Settings gear > Device Number. Tap Set Up a New Device Number or Remove Device Number.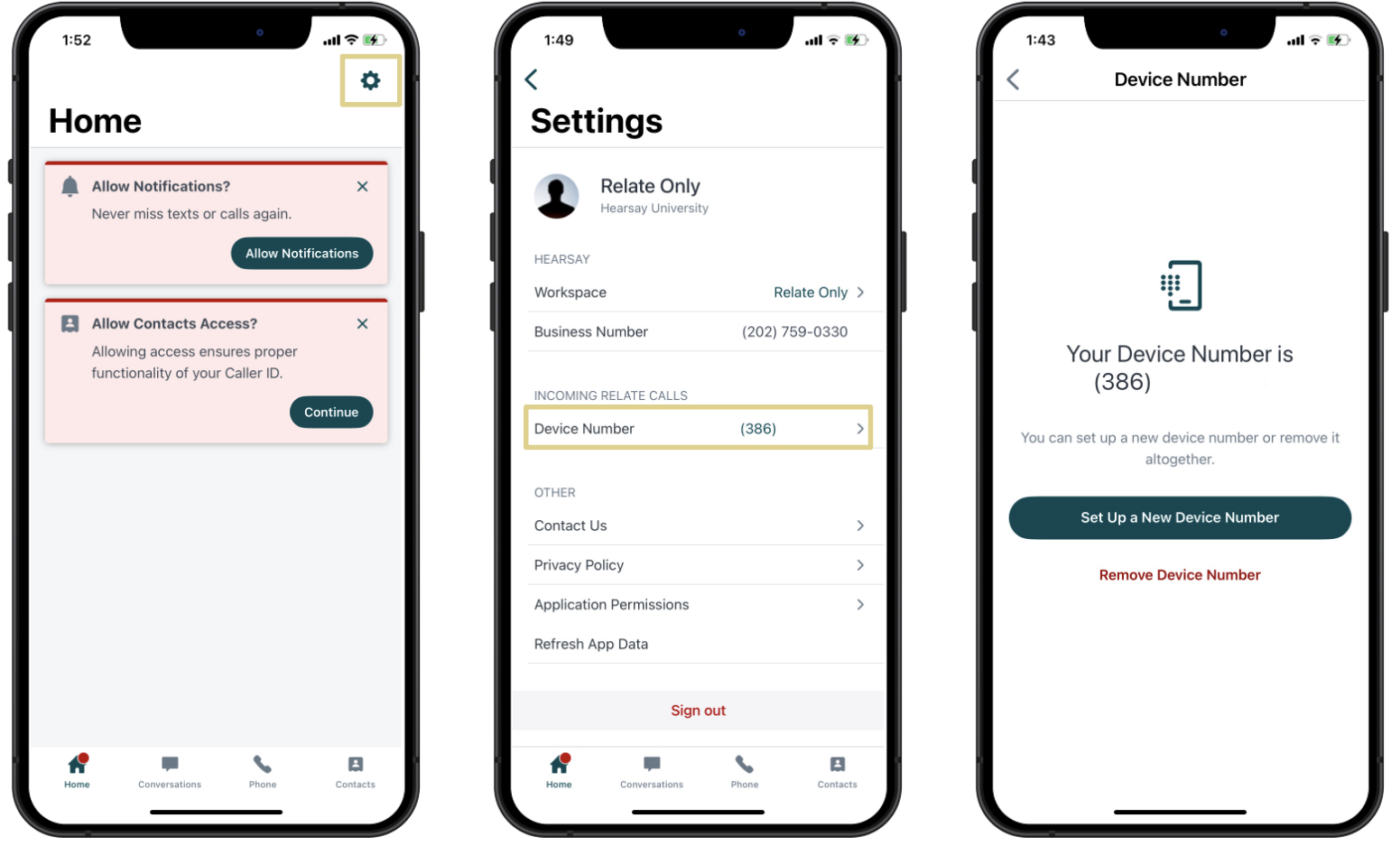 Frequently Asked Questions
Q: What does skipping setup or removing my call forwarding number do?

A: If you remove your call forwarding number, you will no longer be able to place outgoing calls from the Relate application with your Relate number. Attempting to use voice calling features within the app will prompt you to set up your call forwarding number. Clients who call your Relate number will hear an audio message that this number is not receiving calls. You are able to reconfigure call-forwarding in the future via the settings outlined above.