Texting is a great way to communicate with your customers and sometimes you'll need to send them a link or two to keep them going in the right direction. Typing in a long link can take some time, and if you find yourself sending a link to multiple customers multiple times in a day, week or month, that time adds up. But in Hearsay Relate, you can save links on-demand and share them in seconds when your customers need them most.
To get started, log into Hearsay Relate on your computer and click your Account page as links can only be added via this process. Scroll down until you see several text-editable fields where you can include your own links. The sections act as guidelines, but you can add whichever links you share most with your customers.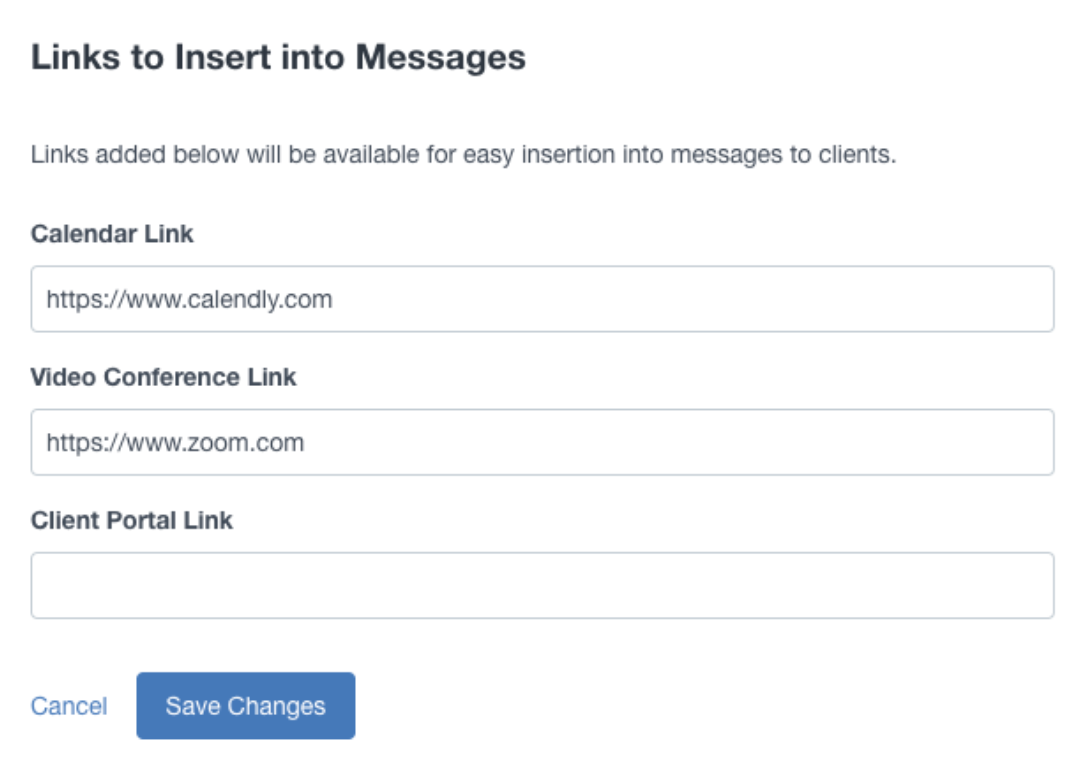 Note: Links must begin with https:// ( HearsaySystems.com > https://HearsaySystems.com )
http:// and www. will not work

http:// is missing the required "s" in the hyperlink and must be rewritten as https://
www. must be rewritten as https://

Links that redirect to another website (such as bitly.com and TinyURL.com) are not supported.
After you've included your links, click Save Changes.
When texting a customer, click the link symbol (🔗) and near your composer box and choose one of your saved hyperlinks. Click Insert and the link will be placed in the body of your text message, removing the need to manually re-type this link for all future messages.



Attaching Links on Mobile
Once you've added links via your Account page, you can attach them in text messages sent via the Hearsay Relate mobile app.
Open a Conversation and tap the + button.

Tap the 🔗 symbol.

Choose one of your saved links to have it added to your next text.