Inviting Staff/Delegates to Text on Your Behalf
Within the Web UI for messages Workspace Owners are able to allow multi-user access. To enable this a Workspace Owner needs to invite a user to be a member of their Workspace.
Multi-User access allows Workspace members to message on your behalf.  
Messages sent on behalf of the Workspace Owner are noted by a green color and state "on behalf of you" where it shows sender.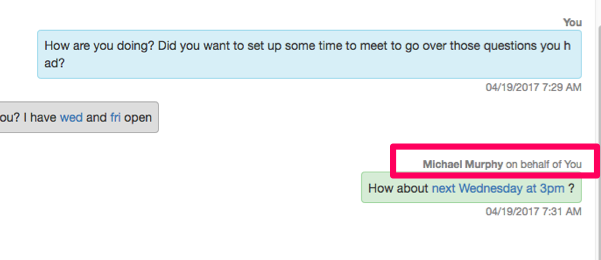 *Please note that the person receiving the texts sent from Hearsay Messages will not see a difference between the Workspace Owner and the Workspace Member. 
How can I add a Workspace Member?
To add a Workspace Member the Workspace Owner needs to go to Settings > Workspace Settings as shown below: