If your web browser supports notifications (Chrome, Firefox, Safari, Edge) you can receive alerts on your computer when a new text message is received.
When opening your Relate account on the Web UI for the very first time, you will be prompted with the following window where you will need to click Enable Notifications.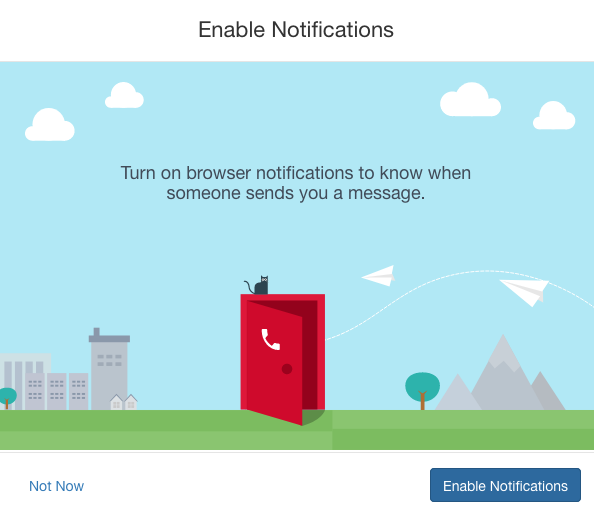 Your browser may then ask you if it is okay to enable the notification update. Allow the notifications for the feature to work properly.

When a new text message is received, not only with your conversations tab update with a blue text bubble, but your browser will generate a notification alert, usually at the top-right corner of your screen.

Note: Internet Explorer does not support browser notifications and will not present the above windows.
You can also find a button to enable desktop notifications under your Relate Account tab. This will enable permissions for you. If you don't see this button on your Account tab, then that means notifications are already correctly enabled.