Hearsay Relate numbers are free and take seconds to set up. To acquire a number:
In Hearsay, click on Message or Message & Call on the left panel menu.
Enter your area code once prompted, then click on the magnifying glass icon.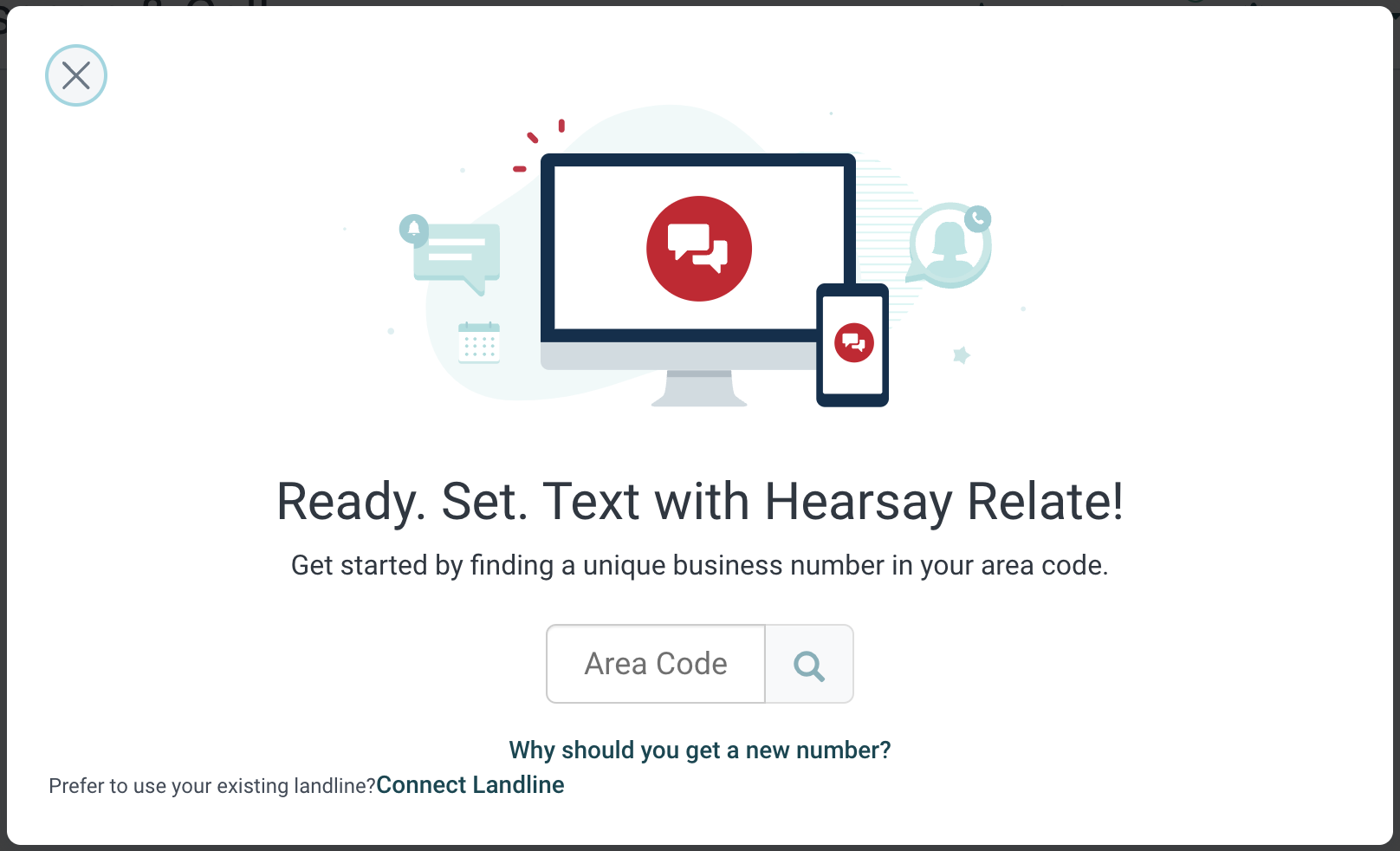 3. Select a number from the list, and then click Acquire Number.