Hearsay Contacts is a built-in solution to help advisors and agents easily access their book of business. This feature is here to save time in finding contacts so that you can focus on growing your connections according to the type of contacts you possess, which can be labeled as prospects, leads, clients, and others.

The Contacts tab will help you manage all your contacts in one place across different Hearsay products, such as Hearsay Social, Hearsay Relate, and Hearsay Sites, depending on what products your organization has enabled. From this tab, you can easily browse through your contact list and engage appropriately.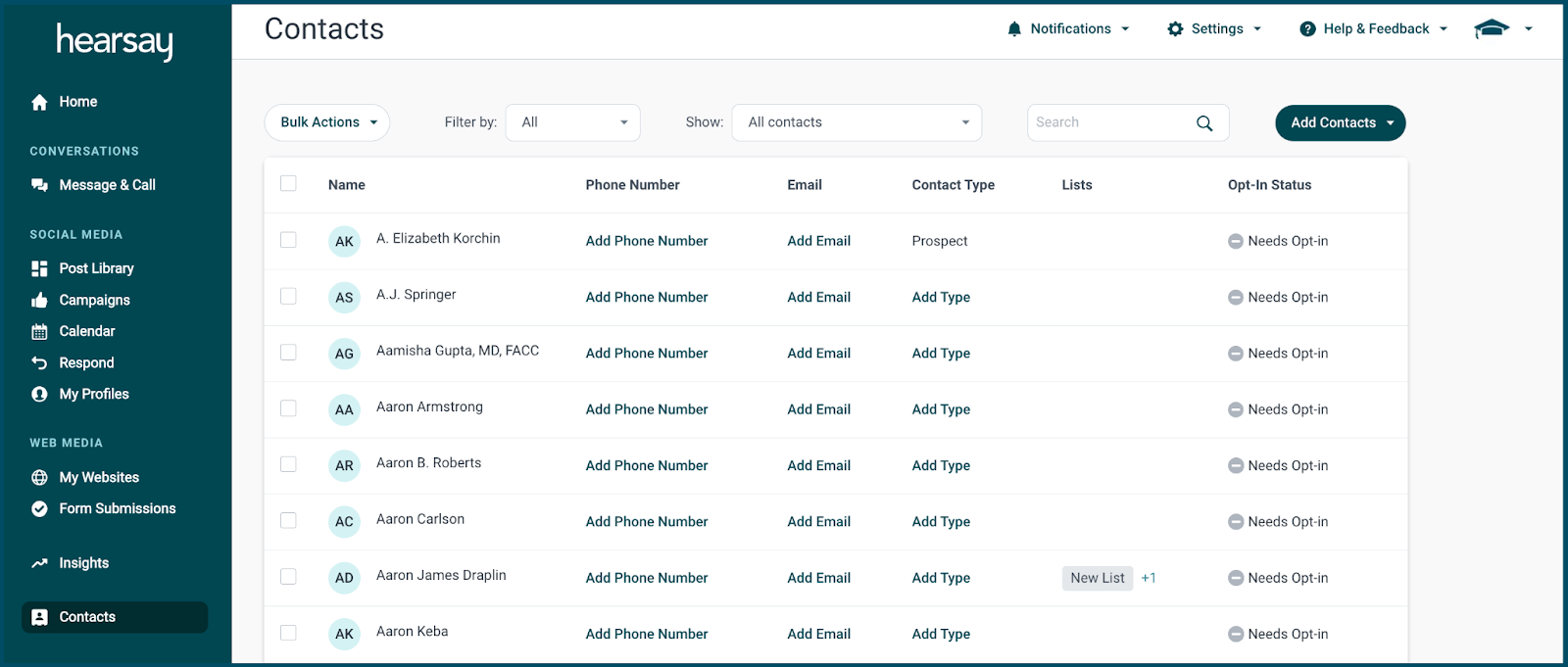 Hearsay Social Contacts
Your Hearsay Social contacts will be pulled from the social media accounts connected to your Hearsay workspace. The information available in the contact card will depend on the type of public data available.

Note: Only the social accounts that you have connected to Hearsay Social will return search results. For example, if you have Facebook and LinkedIn accounts connected to Hearsay Social, contacts will be displayed for only those two social networks.
Hearsay Relate Contacts
Once uploaded into Hearsay, your Hearsay Relate contacts will be displayed on the Contacts tab. You'll be able to view names and phones numbers for your contacts. If granted permission, Hearsay Relate will also display your mobile phone's contact list, enabling you to text or call a number saved outside of the application.
Hearsay Sites Contacts
Hearsay Sites contacts will be pulled from your form submissions. If your Hearsay Site has a Contact Us form, each form submission will create new contact in the Contacts tab.