The Suggested Content email that advisors and agents receive has a section dedicated to content from the Content Library that is personalized for each specific workspace.
This feature provides up to two pieces of suggested content located under two sections entitled Recommended for You and Fresh Content.
In the initial testing of this feature, click-through and publish rates increased by 2x.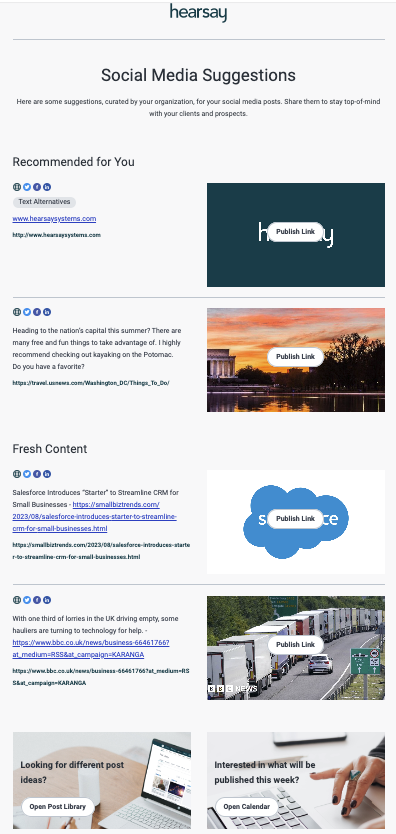 How Does It Work?
The content is chosen based on a content persona that Hearsay has built for each workspace. The content persona is based on content that the workspace has published in the past, built around the themes of the content.
Over time, as a workspace publishes more content, the persona will continue to be refined to better reflect the themes and voice of the workspace. 
How To Subscribe To The Suggested Content Email
Workspace users can access their subscription to the Suggested Content Email by following these steps:
1. In Hearsay, click Settings > User Settings from the top right corner.

2. You should see a list of all of the email subscriptions that you are subscribed to. Next to Suggested Content, select "Optimized" from dropdown menu.