Resending Messages
If a text message fails to send, the Relate Web UI will notify you with a red exclamation point icon next to your unsent message like this. 

On the mobile app, a warning message will appear below the text that reads "Error sending message. Tap to retry."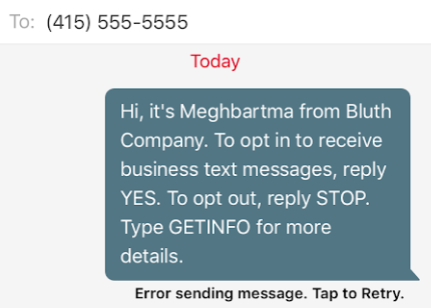 Click on the "!" icon. You will be prompted to try sending it again with this pop-up message.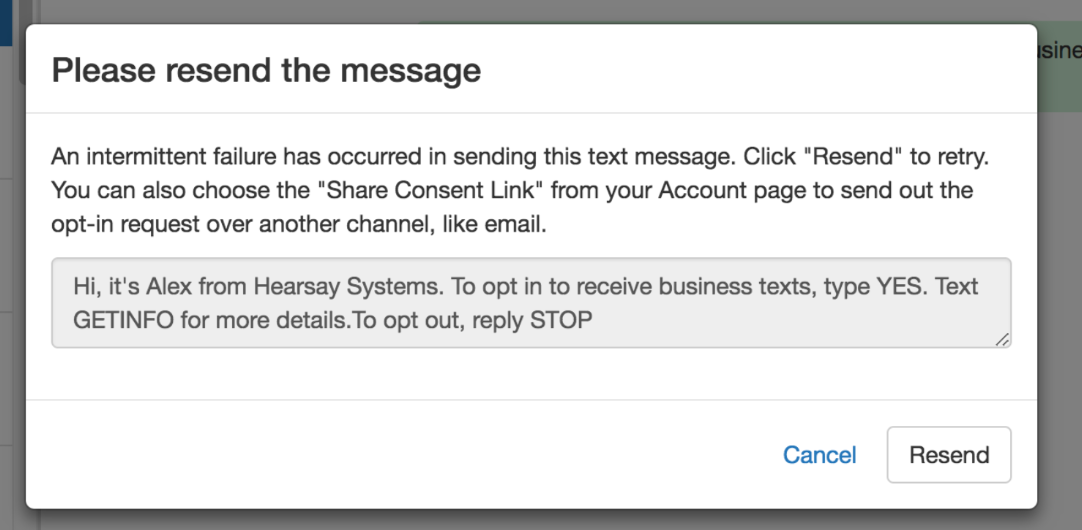 Click Resend to try again.
This feature applies to both opt-in attestation messages and regular texts.
When resending regular text messages, the pop up will look like the following. You will have the choice to:
• Resend - Resend the text message.
• Discard - Discards the message entirely.
• Cancel - Takes you back to the conversation. It does not discard the message and you can return at any time to try sending it again.