Sending Broadcast Messages to 8 Contacts
With Broadcast messages, Relate users can mass text to up to 8 opted-in clients with a single click.
Critically, all replies to Broadcast Messages will be received in a 1-to-1 manner. Agents and advisors can now reach out quickly and efficiently to a select group of clients, and then carry on that conversation in a personal way.
NOTE: This article contains visual media. If you are viewing this article via our Web Widget, please click the

button at the top-right corner, to the right of this Help Center article's title, to view this content.
How to Create a Broadcast Message
Click on New Broadcast in the top right corner of the Relate interface.
Give your Broadcast Message a title by typing into the Name this Broadcast Message field.
Start typing in numbers or contact names into the Select Contacts field. Select up to 8.
Click Save.
Send a text like you normally would.
Once the Broadcast list has been created, users must send their first text via the desktop application. After that, users can send Broadcast messages from either the desktop or mobile application.
Broadcast lists are denoted with 📢. While Broadcast Messages are sent to multiple people, the replies come back as an individual text conversation.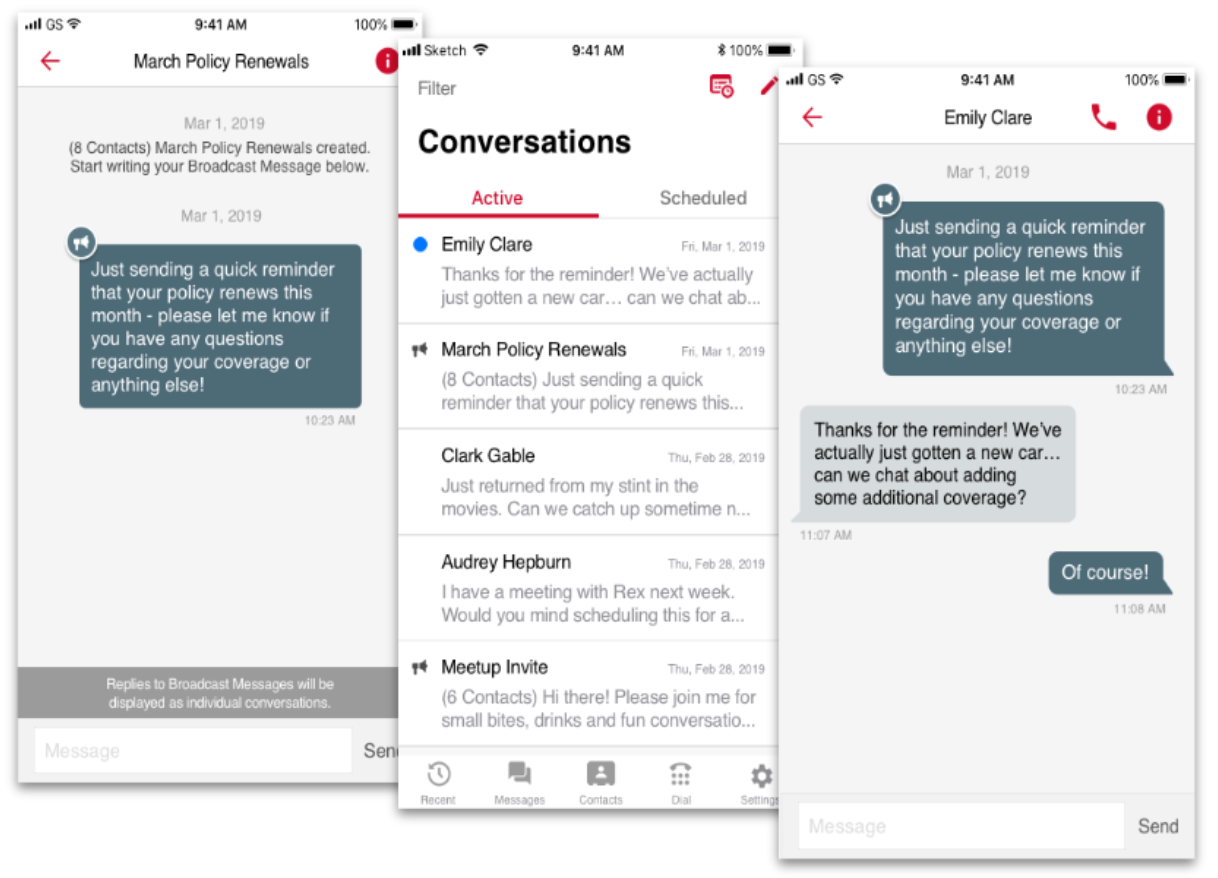 Replies to messages sent with Broadcast lists will never go back to the Broadcast list but instead will appear as individual 1-1 messages in their separate Conversations. Broadcast Messages are not the same as group texting.
FAQs
Can I receive replies to Broadcast message?
All replies to Broadcast Messages will be received in a 1-to-1 manner under individual Conversations. Broadcast Message threads will not display any replies.