iPhone: Managing Contacts in iOS 13
iPhone iOS 13: Managing Contacts
In an effort to reduce duplicate contacts, Apple's iOS 13 update for iPhone devices merges existing conversation threads of different phone numbers if they are organized under the same contact name. This causes conversations between work and personal contacts to all appear in the same window. Work messages will appear as being sent from a personal device. Because of this, we have outlined two methods to overcome this.
METHOD #1: REDIRECT MESSAGES
Open your iPhone Messages app.

Tap the "New Message" icon in the top-right corner to compose a new message.

Type in the name of your contact and tap the grey right arrow.

Choose the appropriate number to text. Moving forward, all text messages for this contact will be directed to that number.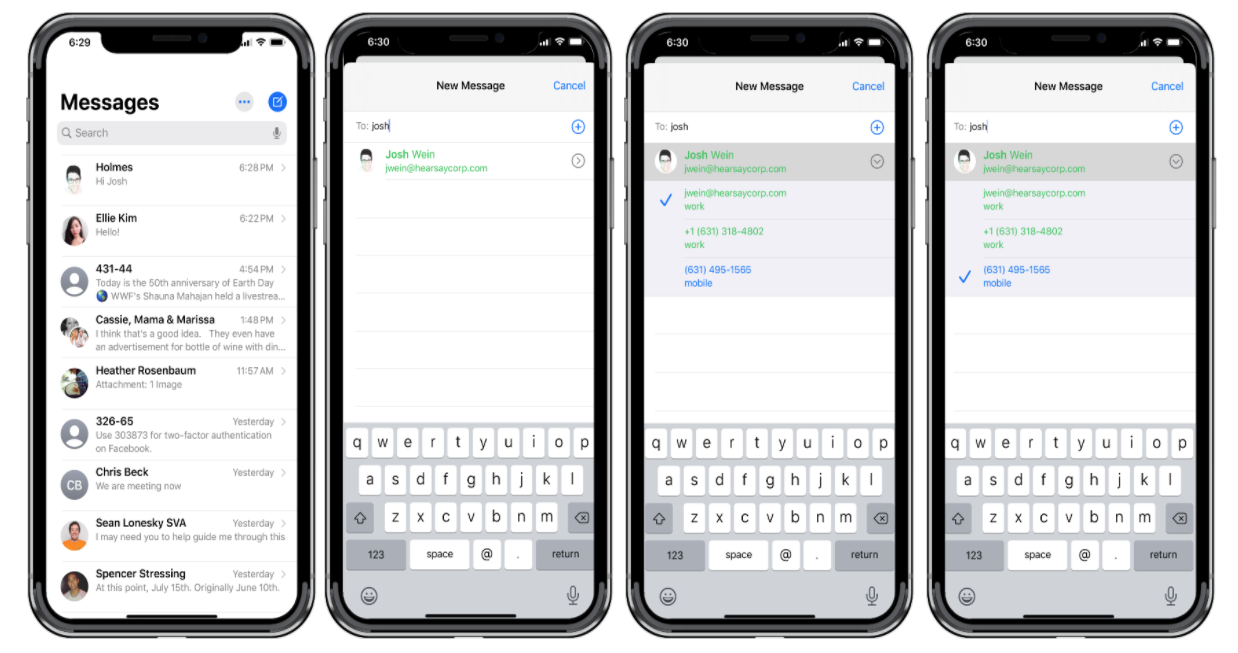 METHOD #2: SEPARATE CONTACTS
Open your iPhone Contacts app.

Locate and tap a contact to open the contact card.

In the contact card, tap "Edit" in the top-right corner.

Tap the "-" button next to one of the associated numbers and tap "Done."

Return to the main page of the Contacts app and tap the "+" icon in the top-right corner.

Create a new contact for this number but add a distinction to the name, such as "Josh Wein - WORK."